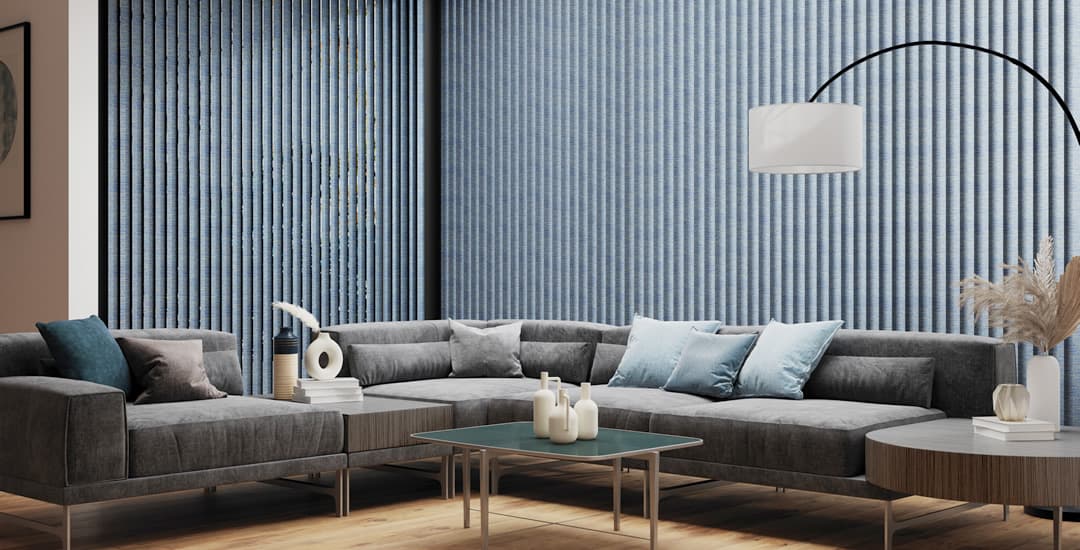 Shopping for blinds should, in an ideal world, be satisfying and maybe even fun; but it can also get a bit technical and confusing if you're not well versed in blinds in general, the different forms they come in, and the terminology used to refer to them.
So, how do you know what to look for when buying blinds? There are a few factors to consider, including their suitability for the task at hand, any particular challenges or oddities of your room or windows, and your preference in terms of style.
From there, you also need to consider things like your budget and other practical factors, and how to tell if a blinds retailer you like the look of is going to sell you a good quality blind delivered in a timely manner, or ride off into the distance with your money!
This blog post will break down the different things you need to consider when it comes to buying blinds, to ensure that you make the right decision.
What to look for when buying blinds in terms of types
How do you know what to look for when buying blinds given there's so many different types? Well, there are indeed a number of different types or styles of blinds, which differ in terms of both what they do and how they look; which in some ways, may dictate what sort of décor or style they suit before you even get on to picking a design or colour. The functionality aspect is the first thing to look at; and this blog post will give you a quick run-down of the five most common and popular types of window blinds and the terms used to describe them.
When you've got a basic understanding of what different blinds look like and what they do (for instance, some can filter light while others can only be open or closed) you can start looking at your style preference, their suitability for any given room, and what sort of things are important to you in your new blinds.
The main points to consider in terms of suitability and/or preferences for blind functionality are:
Do you want to be able to filter light and control your privacy?
If so, you will need a slatted (Venetian), louvered (vertical) or other form of adjustable blind like a day and night blind.
Will you use the blind in a kitchen, bathroom, or other humid environment?
If so, you need a waterproof blind.
Do you want a blind that, if hung correctly, will block all or most of the external light?
If so, you need a blackout blind.
If so, your best choice is a blind with a thermally insulating lining or one that is by nature of its material, a good insulator.
Some blinds top out at a certain size due to their weight, which means you'll need a lighter blind like a vertical blind.
The above traits (often in combination) can be found across many different blind types, either as-is or as optional add-ons.
Factors to consider when buying blinds online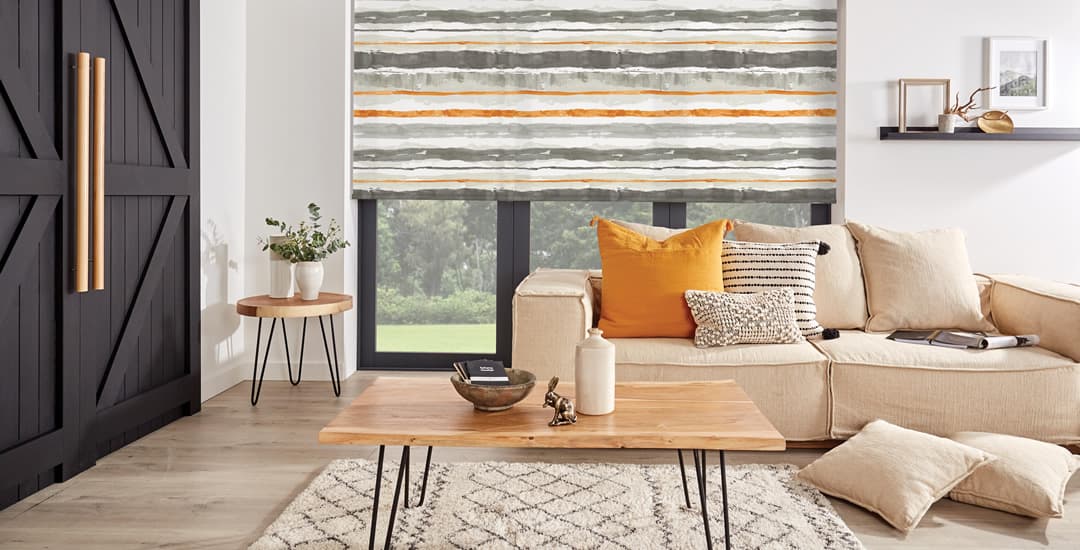 When you know what type of blind you want, or at least, what you need it to do and so, what your options are, there are a few more decisions to make and then work within.
Some higher-end blinds like Roman blinds and real wood blinds might be off the table if you're trying to keep costs down; on the flipside, some blinds might be less costly than you'd expect, so it's worth running the numbers before you start crossing options off your list.
Readymade or made-to-measure?
This is something of a contentious topic; there are a great many advantages to made-to-measure blinds, but this does also mean they tend to cost more. I've covered everything you need to know in more detail in this blog post.
How long do you want or need the blinds to last for?
If you're looking to the long term, this might mean making different choices and a greater investment than if you simply want blinds that will work well for a couple of years.
How long will it take for your blinds to arrive/be ready for collection?
Even for made-to-measure blinds, turnaround times and shipping times tend to be fairly speedy these days (a few days to a week or two rather than a month or two) but this may not be the case if you order blinds that are shipped from abroad, or that otherwise take longer to make or ship.
What to consider when choosing blinds retailers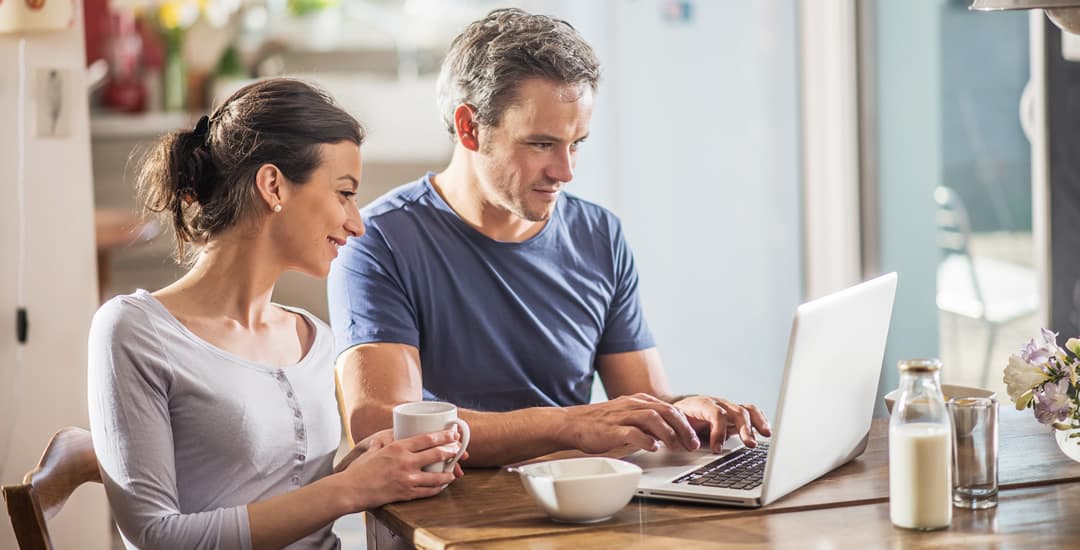 Whether you happen to have found a blind style you like in a colour or finish you like at a price point you're happy with or are starting off by narrowing down sellers before you even begin browsing their ranges, what do you need to consider when choosing blinds retailers?
Look for a well-established company rather than one that wasn't around last year and may not be around next year; and take a deep dive into their reputation, look up their reviews on independent platforms, Google them to see what people say, and generally do your due diligence.
Check where the company is based (in the UK being preferable for many reasons) and how you can get hold of them; the whole process from ordering to delivery will usually be automated, but if you have a query or something goes wrong, will you be able to call or email or even visit their premises and get support from a real live human?
Or are you going to spend days in chatbot limbo before an outsourced customer care rep sends you a garbled and irrelevant response?
The quality of the components, materials, and craftsmanship that go into the blinds is really important too for obvious reasons, so ideally, buy directly from a company that designs, makes, and sells their own products rather than a third-party retailer.
Any reputable blinds company will offer free fabric and materials samples with no obligation, and not limit the number you can request; and the samples they send should be large enough for you to be able to get a proper feel for the quality and also, how it will look on your wall.
Finally, well-made window blinds should remain in good cosmetic and working order with regular use for a decade or often, far more – so look for a multi-year guarantee too, as this offers the peace of mind of knowing that the company involved believes in the quality of their blinds and stands behind it.
Do I happen to know a blinds company that ticks all of these boxes?
Gosh, I'm so glad you asked! We're English Blinds. Established since cassette tapes were actually a thing, based in Solihull, and designing, making, and shipping quality made-to-measure blinds directly to your door from our own workshop.