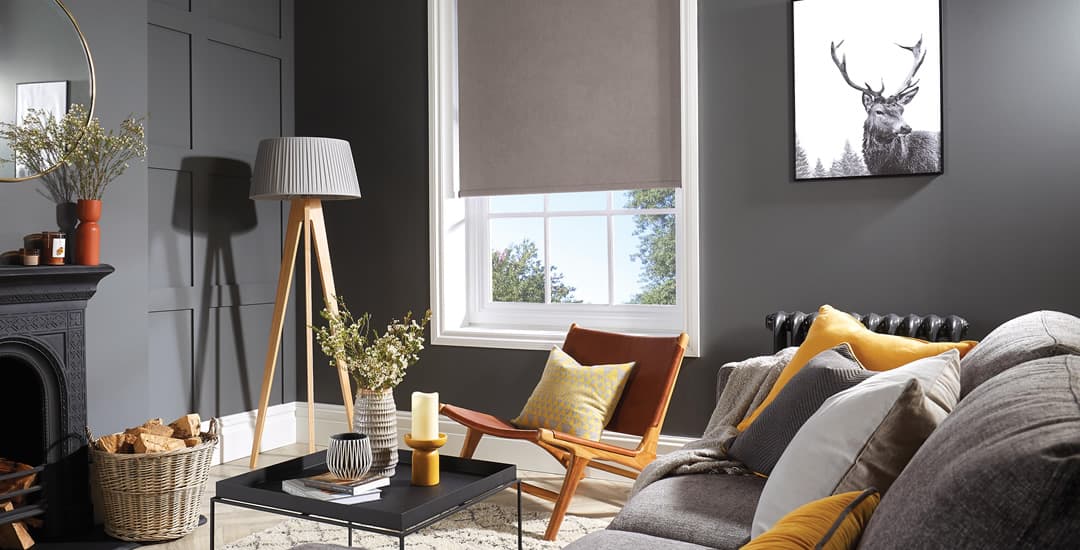 Yes, made-to-measure blinds are "worth it," assuming that the "it" in question is the higher price they invariably command compared to an equivalent readymade blind.
Now, if you aren't quite sure of my objectivity here given that you're reading this blog post on a website whose whole purpose is to sell made-to-measure blinds, me trying to Barry Scott you into believing they're the sauce might not come as a total surprise to you.
But the thing is, we sell made-to-measure blinds (and only made-to-measure blinds) specifically because they're better/worth it/cheaper in the long run than readymades, as opposed to in order to charge a higher price than readymades command and so, make more bucks.
In fact, the markup/percentage profit on readymade blinds is WAY higher than ours, or that of any other good made-to-measure blinds company either.
If you're happy to take me at face value here – and I have been told that I have an honest face – then all that's left for you to do now is go and buy some of my blinds.
However, if you're of the slightly more suspicious persuasion, keep reading and I will definitively justify my claim that made-to-measure blinds are worth it in multiple ways.
I will also tackle a few of the potential pain points that would-be blinds buyers often perceive to be there when they're weighing up readymade versus made-to-measure blinds too, such as those relating to their expense, shipping times, and returns policies.
Why are made-to-measure blinds worth it?
So, why are made-to-measure blinds worth it compared to readymades? Let me open by confusing you heartily: made-to-measure blinds cost more than readymades, but they're also cheaper than them. Understand? Nope? That's fair.
My price-versus-cost statement above is based on the fact that made-to-measure blinds outlive readymades operated in the same conditions by so much that they absolutely work out cheaper – often many times so – in the medium to long term.
Readymade blinds are designed and manufactured with a target lifespan of just 2-5 years (and sometimes not even that) while made-to-measure blinds are designed to last for at least a decade, and often significantly more. This means that over the course of a decade, you would need to buy anything from two to five readymade blinds for every one made-to-measure you'd need instead!
The other advantages of made-to-measure blinds compared to readymades
Made-to-measure blinds come in a far wider range of choices in terms of colours, patterns, materials, textures, finishes, and even fixtures and fittings than readymade blinds.
If you have a super-weird window or a big challenge to tackle like a really wide or awkward window, a made-to-measure blinds company will work with you to find a solution, in terms of both offering suggestions and guidance on what will work, and also colouring outside of the lines where viable in terms of designing and making something specifically for you.
Made-to-measure blinds will always be better quality. Actual human craftsmen with skills and qualifications can't create a premium product from crappy materials; and so everything from the fabrics to the fixings and fittings to the cords and operating mechanisms will be better quality in a made-to-measure blind than a readymade one.
Made-to-measure blinds are far easier and quicker to fit or hang – they're made for the exact window you're putting them on, and don't need sawing down to size or cutting up like readymades usually do.
This latter point also has implications for the quality and finish of a blind.
As you can imagine, a headrail or weight bar that's designed to be sawn through with a craft hacksaw is not going to be as sturdy as, nor have anything like the structural integrity of one that is not designed to be interfered with and that is actually made to resist damage rather than succumb to it.
Appearance-wise too, cutting the cloth fabric or hard materials of a blind like you tend to need to do on a readymade will also invariably show in some respect, and compromise the finish.
Are made-to-measure blinds expensive?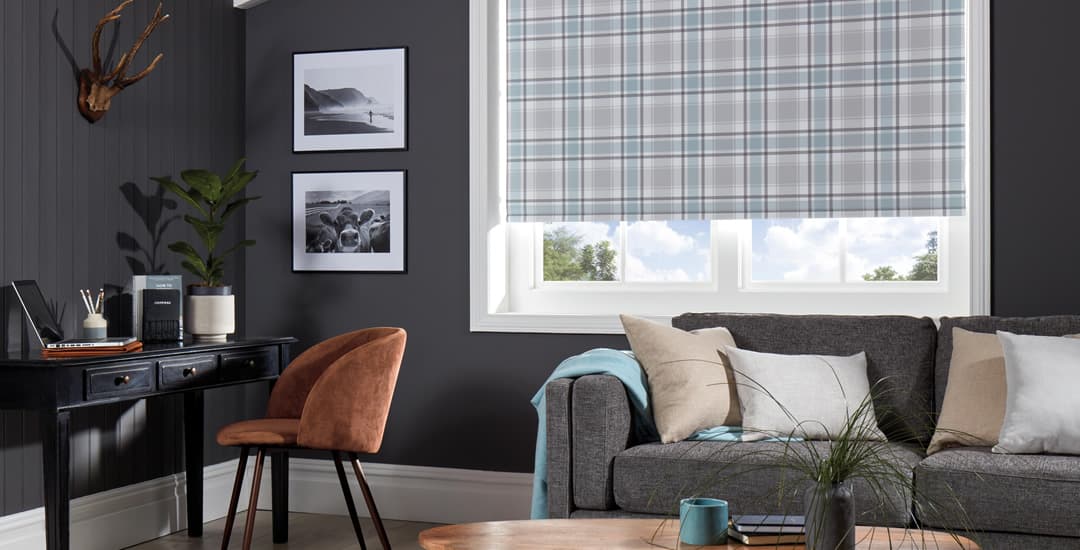 Moving on now to some of the most common pain points or barriers that blinds shoppers perceive standing between them and the made-to-measure blind of their dreams, "are made-to-measure blinds expensive?" falls in first place.
As I outlined earlier, a made-to-measure blind will almost certainly be more expensive in terms of its purchase cost than a readymade one; but over time, it will cost less.
Also though, there is a huge variety of different types of made-to-measure blinds, some of which are far less costly than others. Adding in optional extras such as perhaps blackout finishes, fancy controls, high-end or designer fabrics, or the use of natural materials like wood all increase the price of a blind too.
Obviously, "expensive" is always a relative thing, and one of the main contributors to this point is the size of the window. A huge window will always be more expensive to buy any kind of treatment for than a dinky bathroom window that not even a cat could fit through.
However, made-to-measure blinds are often rather less expensive than people coming in cold to shopping for them assume. You can find out right off the bat how much any theoretical blind will cost you by putting your measurements into the product page of the option you fancy, and go from there.
Just getting a guide on price is instant and totally DIY, and does not require you to fill in a form and wait for a talky sales rep to call or email you back, repeatedly, whether you wanted them to or not.
Do made-to-measure blinds take ages to arrive?
Obviously, if you buy a readymade blind you can take it home the same day if you get it from a retail store, or certainly get it delivered within a couple of days or even less if you order from many places online.
Made-to-measure blinds have to be made for you, and then shipped – but this is not going to be a bit like "that time I ordered a new lounge suite with guaranteed delivery in time for Christmas, and should have spent more time clarifying which year's Christmas they meant."
All things being equal (notwithstanding challenges outside of any company's reasonable control, such as Covid restrictions, acts of God, horrendous weather, or choosing "that parcel company named after a Greek God" as their carrier of choice – albeit this latter does come with some culpability on the part of the sender – made-to-measure blinds usually arrive much faster than you might think.
You can generally expect to go from clicking "confirm order" to being ready to hang your new blind in anything from 3-10 business days, but this may potentially be a little longer for Roman blinds, which are hand-sewn and very intricate and time-consuming to create.
Can I get a refund on made-to-measure blinds?
If you buy a readymade blind and realise you've chosen the wrong size and/or can't alter it in the way you thought you could (and have not already rendered it unreturnable by having a go anyway) you can take it back to the shop for a refund.
The same applies if you just don't like it or realise that it was, in fact, worse quality than that £5 Rolex you bought on holiday in Turkey last year.
However, when it comes to made-to-measure blinds, they are bespoke-made specifically for you, and are no good to anyone else if you don't want them; which means that if you do find you don't like the colour or something else foreseeable when they arrive, no, sorry you are in fact stuck with them.
This is a scenario that you can avoid entirely though, so it's really an un-problem – just by requesting fabric and material samples before you order. You can have literally as many was you want, totally free (posted at our expense too) and we always ensure the samples we send are large enough to give you a clear impression of the full piece.
If you find that you've measured up wrongly and so your blinds don't fit when they're arrived, then again, sorry but we do not want them… This error not being ours. To be fair though, this is a vanishingly rare problem, as we provide detailed measuring instructions that are clear and simple to follow, to help to avoid just this issue. If you do hit a bit of a mental block trying to measure up even so, or you just need a bit of reassurance or clarification on something before you order and pay, you can call or email us directly and we'll go over whatever it is you need to know with you.
In terms of quality issues, something arriving broken, something breaking or wearing out far faster than you'd reasonably expect, or if somehow what is sent to you isn't exactly what you ordered, then yes you absolutely can and should return your made-to-measure blinds, and we will put right whatever the issue is as quickly and effectively as possible. Promise.