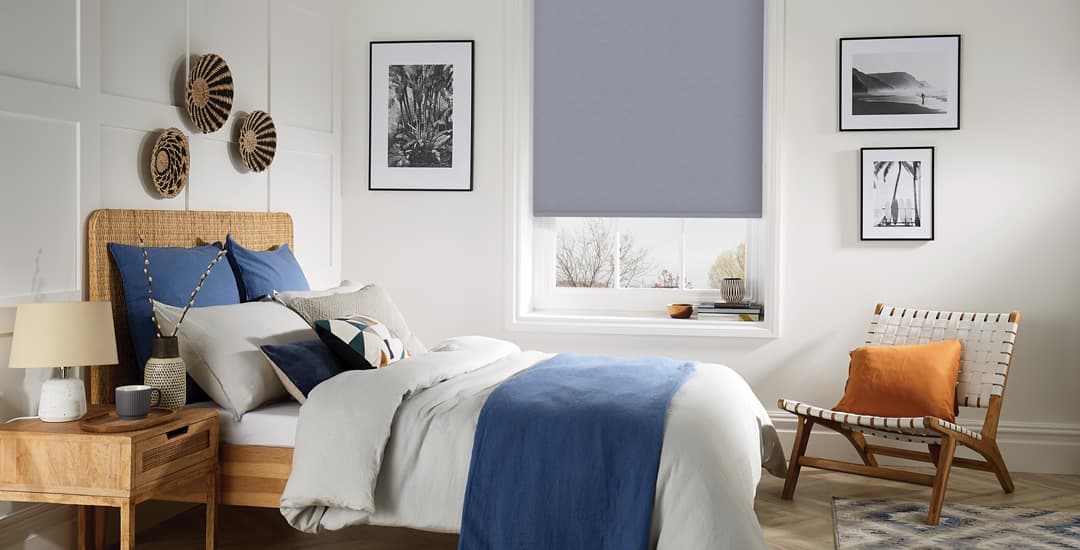 What are the best thermal blinds? Overall, this would be Roman blinds made specifically with a thermal blackout lining. However, if you're exploring what blinds are best to keep cold out and plan to choose with this in mind, Romans aren't your only option, and some other types of thermally efficient blinds perform very well too.
Thermal blinds help to reduce (by quite a significant degree) heat loss via your windows, and on the flipside, they also help to keep the room cooler during the summer too.
In this blog post I'll rank thermal blinds in order from best to worst, and provide some information on hanging them to maximise their efficacy too.
Are thermal blinds any good?
Are thermal blinds any good? Yes, and people are often surprised at how marked a difference they can make to the temperature of a room.
This only holds true if the room's main or only temperature issue comes from heat loss or thermal gain via the windows (such as if you have older or single glazed windows that don't perform as well as you might like, or just have very large windows, or lots of them) rather than because the house itself is poorly insulated and the temperature is dictated by other causes.
What are the best thermal blinds for cold rooms?
If you just came here to find out what blinds are best to keep out cold overall, I've done a fairly definitive list for you below:
Roman blinds with a thermal blackout lining.
Roller blinds with a thermal blackout fabric.
Both real wood and faux-wood Venetian blinds; both materials being a natural insulator.
Vertical blinds with a thermal blackout fabric.
Roman blinds (with a standard, non-blackout lining).
Roller blinds (with a standard, non-blackout fabric).
Vertical blinds with a standard, non-blackout fabric.
Aluminium Venetian blinds.
Day and night blinds.
How efficient are thermal blinds?
I could quote the datasheets at you here (and believe me, someone with a better engineering qualification than "having made a wonky wooden spoon for my Craft, Design and Technology GCSE" had to translate them for me just in order to ensure that this statement was true) but talking about the respective prowess of different types of blinds in layman's terms will probably be more useful for you.
With this in mind, I would recommend that you perhaps group the top three, middle three, and bottom three blinds in my list for this purpose.
• The top three are all excellent insulators, which would potentially cause you to struggle to tell the difference between each variant unless you measure it with a precision thermometer. When it comes to the wood and faux-wood blinds mentioned, this does rely on them being closed snugly with their slats lying flush to avoid drafts.
• The middle three blinds on the list will definitely take the edge off a room that tends to be chilly, and almost certainly result in you noticing a tangible difference to your comfort in the room.
• The final three, on the other hand, do help to provide some insulation to the window; all blinds do… But they're not really the sort of blinds you should get for a Baltic room, or if improving your insulation (and reducing your heating spend) is one of your main priorities when choosing new blinds.
Are thermal blinds any good in summer?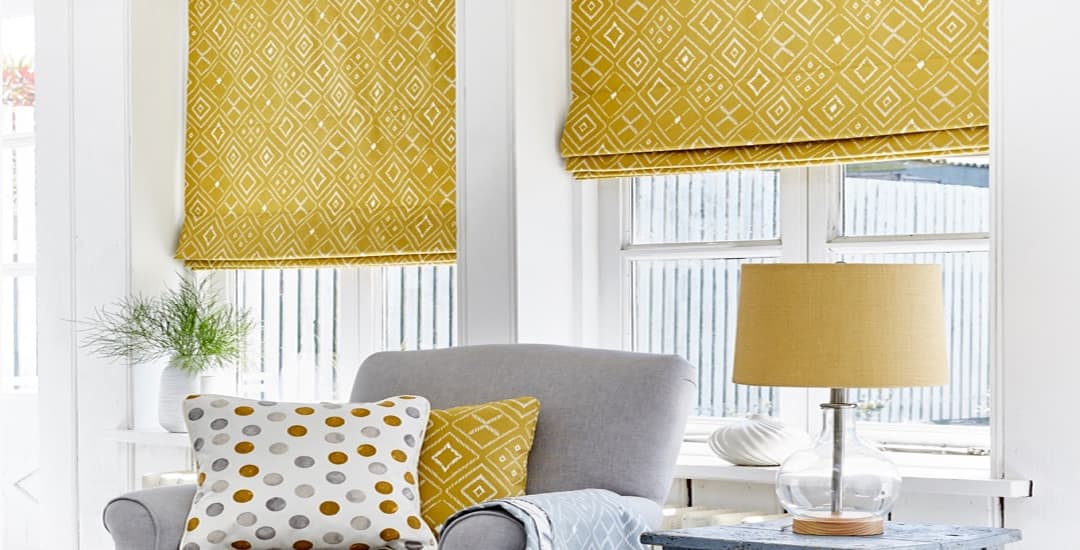 When we talk about thermal blinds we tend to think about them in terms of keeping the heat inside of the home when it is cold; reducing your heating bills and carbon footprint alike.
But are thermal blinds any good in summer? Yes, very much so. Thermal blinds are a great pick for rooms that get horribly hot in summer, whether or not they also get overly cold in winter.
They can make the difference between a room being tolerable to spend all day in when it's really hot outside, versus the need to don breathing apparatus any time you can't avoid darting into said room briefly for an urgent purpose.
Do thermal blinds keep heat in as effectively as curtains?
Thermal blinds are generally superior at insulating than to curtains, even curtains made with insulated linings. Blinds have a closer fit to your wall or window, don't have a gap in the middle, and on the whole, perform more efficiently all round.
How efficient are thermal blinds hung inside of the recess compared to outside?
For your thermal blinds to perform to greatest effect they should be hung inside of the window recess, as this places them nearer to the glass, this being the main offender in terms of your source of heat loss.
Thermal blinds will still make a difference to the temperature of the room if they're hung outside of or over the window recess – and they will be more effective here too if they have a fairly generous margin of coverage over the surrounding wall.
However, if you are specifically looking to maximise the thermal efficiency of your blinds, hanging them inside of the window recess is the best approach.
Also, thermal blinds need to be the right fit for the window they're on, as any little gaps will compromise their efficacy, so measure up with care!