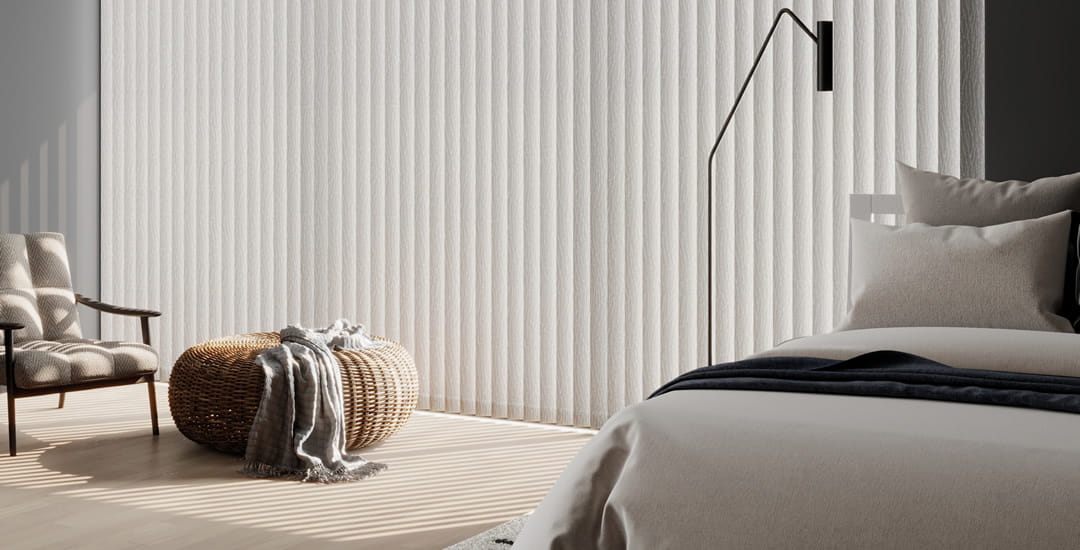 Do vertical blinds look cheap? No, not unless you buy cheap ones! Good quality vertical blinds won't look out of place or stand out for the wrong reasons in even the most prestigious of rooms, as long as they suit the theme and era of the room they're dressing.
In fact, some of the higher-end modern vertical blinds for sale today can add a touch of cache and status to a room in their own right, so distinctive is the quality and craftsmanship that go into them.
With all of that said, can vertical blinds look cheap? Yes, and readymade vertical blinds often do, particularly those from the lower end of the price spectrum.
Vertical blinds are overall one of the most economical types of window blinds to buy compared to other blinds types, and it is always wise to be mindful of the fact that while a cheap price invariably means a cheap product, a high price is not always synonymous with quality in turn.
However, even the best quality made-to-measure vertical blinds are affordable for most people, and you do tend to get more for your money in this respect with vertical blinds than you will with most other blinds styles.
This blog post will expand on all of this in a little more detail, including how to avoid inadvertently buying vertical blinds that look cheap, and what sort of options are available to you when it comes to good quality vertical blinds.
Do vertical blinds look cheap if they're made to be cut to size at home?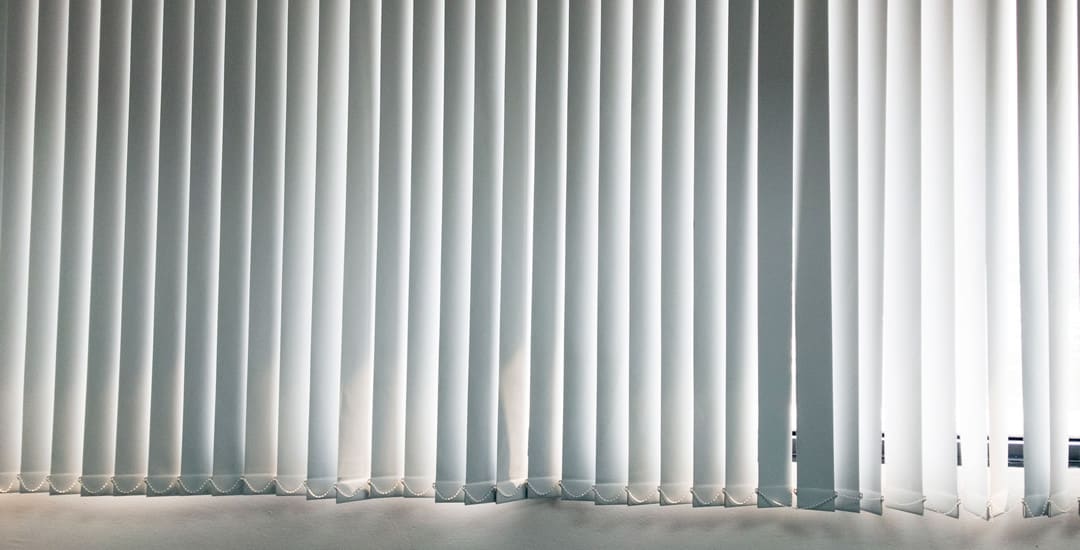 Do vertical blinds look cheap if they're intended to be cut down or altered by you the buyer when you get them home? Maybe not universally, but there is definitely a high possibility of a "yes" here. These are always readymade vertical blinds by the way, the type sold off the shelf or to order in set sizes, rather than those made bespoke.
Readymade vertical blinds tend to be cheaply made anyway (and evidently so), but they're also designed to be cut to size at home; and this in particular can make vertical blinds look cheap.
Cutting something to size is often harder than it looks when it comes to getting the size right, making straight cuts, and achieving a good finish; and unfinished edges as a result of this are very likely to make vertical blinds look cheap. If you buy readymade vertical blinds, particularly very inexpensive ones, you will definitely get what you pay for (and not in the good way).
Finally, you may well have to alter the length of each blind's louvres to fit your window too. If the louvres hang too long because you leave them as-is, or if you buy a set that's not quite long enough and that then hangs a few inches above the windowsill, this will definitely look cheap.
Trimming the louvres down and securing the bottoms of them so that they are all neatly finished and hang at exactly the same level is also harder than most people think; as well as quite time-consuming and fiddly to achieve. Odd lengths or an uneven finish can/will once more look cheap.
Do vertical blinds look tacky if they're cheaply made?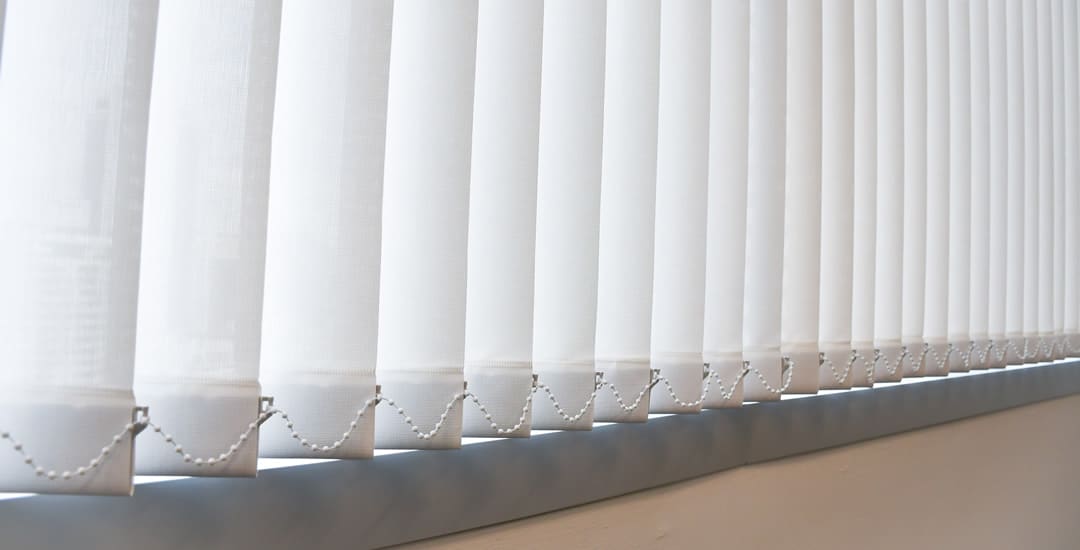 So, imagine you lucked out with really standard-sized windows. You might manage to find readymade vertical blinds for sale that are the correct dimensions for your window, and so that aren't at risk of ending up looking cheap due to the need for alteration.
Do vertical blinds look tacky regardless of the need to cut them if they're cheaply made? Very probably, as is true for anything that is cheaply made. Also though, the fact the blind can be cut to size can help to make it look tacky or poor quality, even if you don't actually cut it at all.
How come? Well, in order for someone at home to be able to cut a window blind down, it needs to be cuttable – which I prefer to refer to (having handled a great many blinds in my time) as being "flimsy."
Particularly when it comes to wider blinds, the fact that the headrail needs to be thin enough to cut/saw through means it also has poor structural integrity too, and is apt to bow in the middle and potentially warp along the length.
This, combined with the fact that readymade cheap vertical blinds will also be made of cheap fabrics, materials, and parts (which will also limit their lifespan) means that your overall impression of both readymade vertical blinds of all types, and even very cheap, poor quality made-to-measure vertical blinds, will be of something somewhat tacky and basic-looking.
Do vertical blinds look cheap even if they're well-made and of good quality?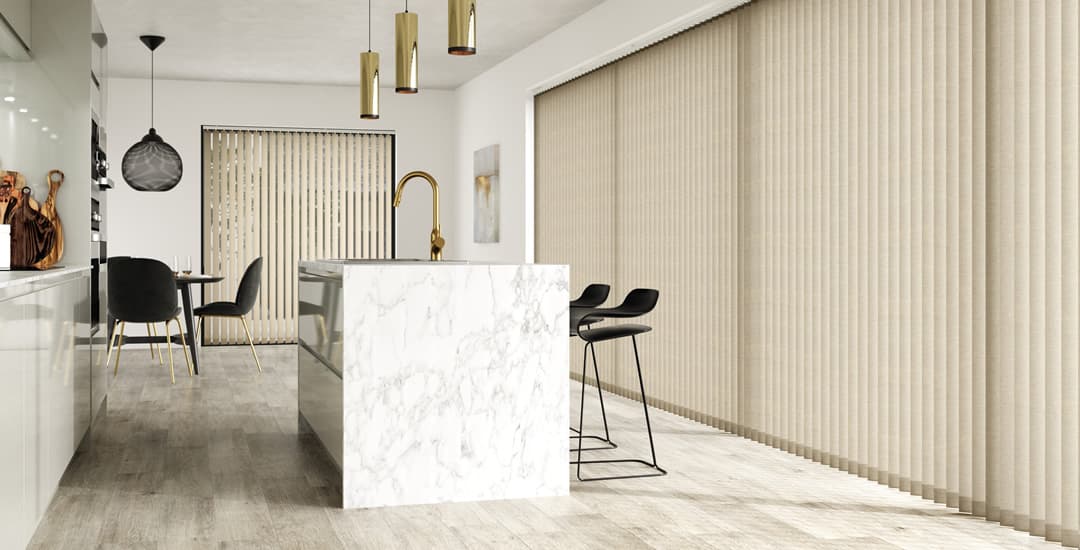 No, good quality vertical blinds (which invariably means made-to-measure ones) do not look cheap per se as a style when made of quality materials and professionally finished.
Made-to-measure vertical blinds are designed to fit the window they're made for exactly, and are produced by qualified and experienced crafts persons, using quality fabrics and materials.
Modern vertical blinds are an especially good choice of blinds for tall windows and windows that are large in general – French windows, patio doors, and floor-to-ceiling windows of all types. In fact, in some situations they might be the only type of blind that is both functionally and aesthetically an appropriate choice for the window in question.
I could make a case that in such conditions, vertical blinds are the only blinds that would not look cheap, because of course a low price isn't the only source of apparent cheapness; a poor fit, or an item being ill-suited to or not quite appropriate for a setting or situation can make the item in question and overall effect look cheap, even if its purchase price was anything but!
Vertical blinds don't tend to look right in older period properties, or classical/traditional design styles, which might make them look incongruous and so, cheap. But aside from that, they're a great choice for most rooms and styles, particularly modern, contemporary homes and apartments that get a lot of light, where they can have quite a dramatic positive impact on the overall impression made by the room.
Up until a decade or so ago, you could reasonably have made a case that vertical blinds were outdated, which was largely because they hadn't really gone through any meaningful sort of design evolution since they first went into large-scale production in the 1960s.
However, over the course of the last few years, this has all changed; the headrail design of modern vertical blinds now has a more contemporary, rounded shape compared to the blocky, ribbed style you may have seen on older vertical blinds, and they're available in a much wider range of fabric types, colours, and patterns.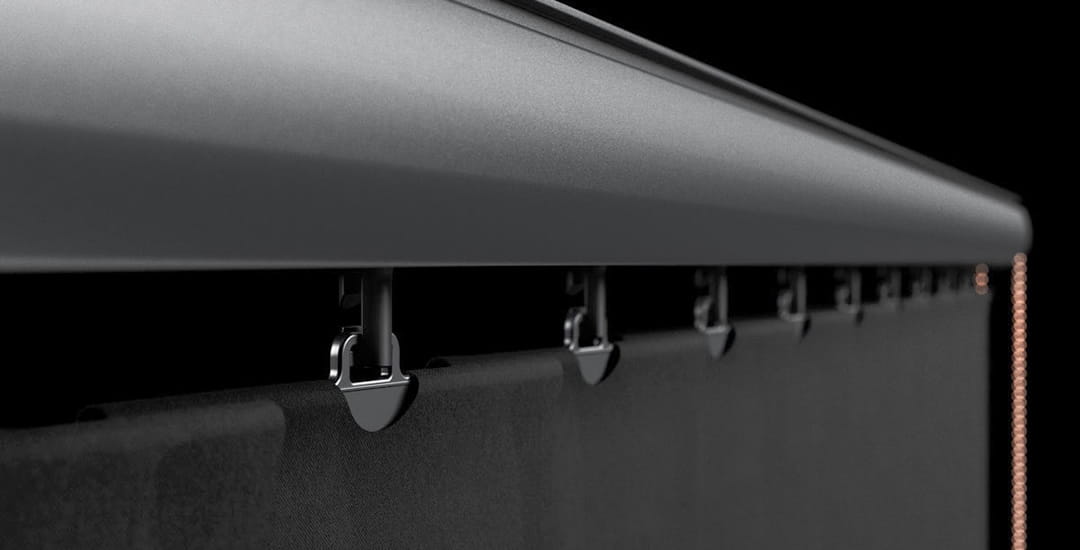 Vertical blind fabric ranges are updated seasonally to reflect the latest trends and up-and-coming interiors styles, and vertical blind fabric itself can be very luxurious, with a range of choices for textures and patterns as well as colour and fabric type.
Where did the whole "do vertical blinds look cheap" question come from in the first place?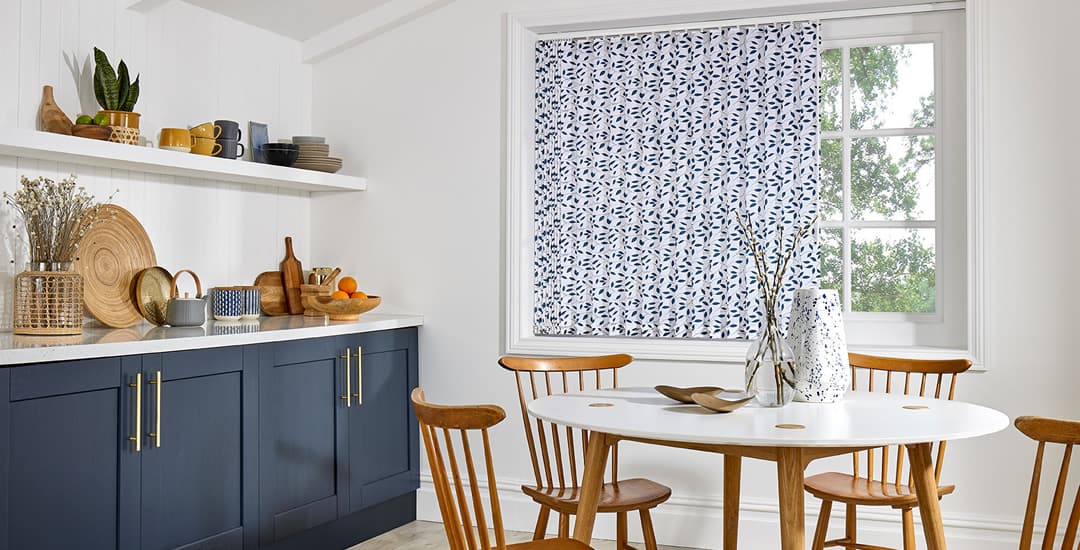 To summarise then, as I mentioned earlier there is no denying that vertical blinds can look cheap if they are cheap. This is true for everything, and so is not blinds-specific!
When it comes to readymade vertical blinds, the cutting/altering itself will tend to impact on the blind's finish, in turn making it look a bit rough and ready; which we don't tend to associate with good quality goods.
Even if you don't cut them at all, readymade vertical blinds are likely to be fairly flimsy-looking if designed for trimming to size at home, again, contributing to making them look cheap.
Finally, if your mental image of vertical blinds is of outdated blinds – either because that's what you remember seeing the last time you saw verticals, or because you or someone you know actually has a "vintage" (to put it politely) set, well, blinds and décor this old/outdated is not generally synonymous with high quality or prestige either!