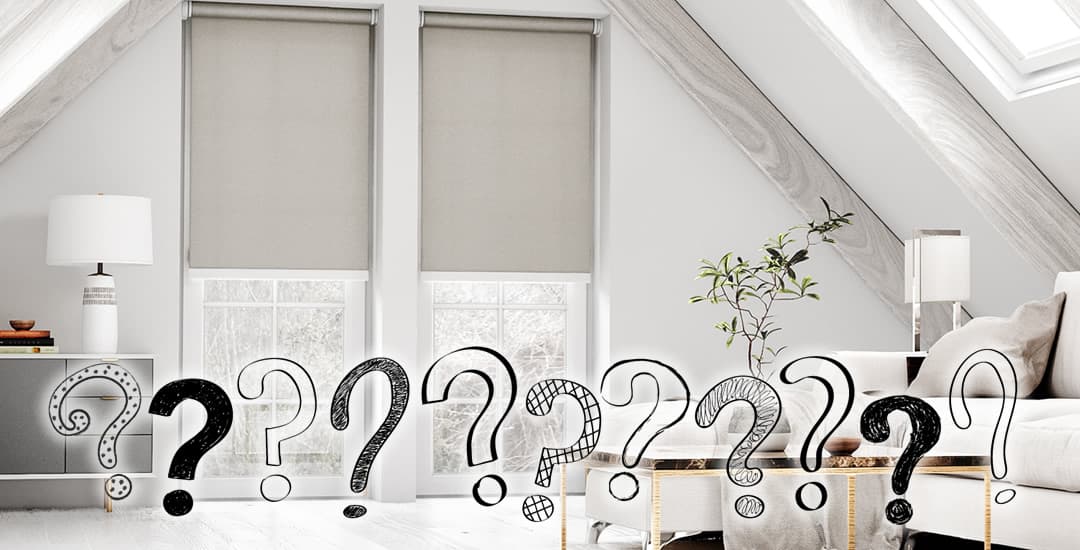 How much do blinds cost in the UK? Anything from as little as £5 for a very small readymade roller blind up to potentially several thousand pounds for a designer Roman blind.
If you're thinking to yourself "thanks, that was super-helpful, so glad I followed your link," please bear with me and I'll try to provide a more useful answer, or at least, give you the information you need to decide for yourself what constitutes a fair price for window blinds.
How much is a window blind?
"How much are window blinds?" is very much a "how long is a piece of string?" Kind of question.
That said, it's always a good idea to find out the broad average before going shopping for window blinds for sale. This is also useful info if, say, Good Value Blinds R Us (not a real competitor… Actually I should probably just check that) has quoted your nan £150 for a readymade roller blind for a miniscule bathroom window and you're wondering if that's not maybe a little steep.
I've collated data on the average price of readymade blinds in the UK and run the sums against made-to-measure blinds for you; or more to the point, someone else at English Blinds who didn't fail GCSE maths the first time and so, that is far better qualified than me in this respect did.
But I put it all together in these smart tables, and really, I think that's the lion's share of the work. These figures are correct as of December 2022 by the way, so maybe readjust your thinking if you're reading this blog post in 2035!
What are the average online ready-made blind prices?
| | | | |
| --- | --- | --- | --- |
| Type | Smallest size | Largest size | Average size (120cm x 120cm) |
| Roller Blinds | £5 | £69 | £18 |
| Wooden Blinds | £8 | £140 | £57 |
| Venetian Blinds | £8 | £87 | £20 |
| Blackout Blinds | £6 | £95 | £25 |
| Faux Wood Blinds | £9 | £135 | £45 |
| Day & Night Blinds | £18 | £120 | £28 |
| Roman Blinds | £17 | £106 | £55 |
| Vertical Blinds | £27 | £95 | £30 |
The above prices are an approximate cost per window and will vary depending on the quality, style, material and design of the blinds.
How do these compare to the average online made-to-measure blind prices?
| | | | |
| --- | --- | --- | --- |
| Type | Smallest size | Largest size | Average size (120cm x 120cm) |
| Roller Blinds | £8 | £290 | £35 |
| Venetian Blinds | £10 | £300 | £37 |
| Faux Wood Blinds | £11 | £300 | £55 |
| Blackout Blinds | £12 | £330 | £36 |
| Vertical Blinds | £14 | £280 | £40 |
| Wooden Blinds | £15 | £350 | £80 |
| Day & Night Blinds | £38 | £320 | £89 |
| Roman Blinds | £40 | £430 | £95 |
The above prices are an approximate cost per window and will vary depending on the quality, style, material and design of the blinds.
How much should I pay for blinds?
Knowing the broad average cost of blinds in the UK can be helpful, as it allows you to move the metaphorical slider yourself if you're looking for a particularly pukka blind or alternatively, the lowest cost blinds on the market.
What does (or should) account for the price variance between blinds of the same basic type and size comes down to a number of factors. These things also explain why, say, a roller blind will invariably be cheaper than a Roman blind.
Factor these things in and you'll be ready to go shopping with a good idea of how much blinds should cost based on your own exact requirements; and to spot something that looks suspiciously cheap or unjustifiably spendy.
So, what dictates the cost of a window blind?
Whether you're going to buy off-the-peg window blinds or have them made for you.
How weird or otherwise your windows are; for instance, a huge, tall, or very wide window can limit your options in terms of both blind type and whether a readymade option is actually available, even if you are willing to trim it to size yourself.
The type of blinds that are suitable for your room; for example, kitchens or bathrooms need blinds that can cope with humidity.
The overall quality of your blind is also a massive factor in the price, and there can be a huge level of variance in the prices of different fabrics that might all be equally suitable for a blind. This applies to hard materials as well as to cloth.
Don't forget the bells and whistles; optional add-ons like decorative ladder tapes for wooden blinds, chromed chains for roller blinds, mechanical controls, and even Smart home blinds you can operate remotely all cost more.
The exact design or appearance you want to achieve can influence the price significantly too. For instance, if you want a Disney or Orla Kiely blind, licenced fabrics like these are more costly than generic patterns.
Special requests; like if you want your blinds made from a special fabric you supply, this is going to mean that you can scribble out the "small roller blinds can be had from a fiver" note you might have optimistically jotted down earlier on!
Finally, whether you plan to measure for and install your blinds yourself, or hire someone in for this needs to be considered too. Blind fitting costs don't dictate the price of the blind, but are part of the overall cost.
Are made-to-measure blinds expensive?
Like-for-like based on price, readymade window blinds are almost invariably going to be a bit cheaper than made-to-measure blinds but sometimes, "a bit" really is all that's in it.
For smaller blinds, this is quite literally often only a couple of pounds difference, and if you look at the averages for the various blind types outlined above, the price gap between readymade and made-to-measure blinds for sale is often narrower than you might think.
Essentially, when it comes to readymade versus made-to-measure window blinds, price might be fairly black and white, but "price" and "value for money" are rather different animals, and made-to-measure blinds win hands down in the value for money stakes.
What makes made-to-measure blinds better value for money than readymade blinds?
The quality of all of the materials, right down to the thread and hidden fitting.
The craftsmanship, finish, attention to detail, and quality control.
The range of choice you have to personalise your blind in everything from design and appearance or finish, to how the blind operates.
Lifespan. As a rule, made-to-measure blinds outlive off-the-peg blinds by years; and so if you look at the overall cost over a blind's lifespan, a made-to-measure blind will actually work out less expensive in the long run! The basic "buy cheap, buy twice" (or three or four times) principle fully applies here, just as it does in every other aspect of life.
Made-to-measure blinds are actually cheaper in the long run than readymade ones.
How much does it cost to have window blinds installed?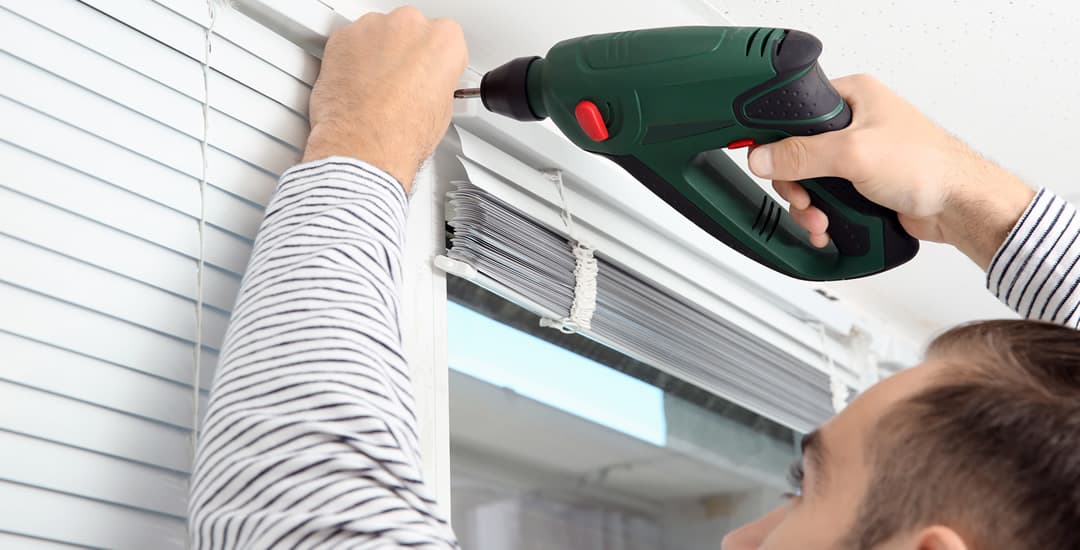 And finally! Now that you've worked out the cost of window blinds in the UK in general you might also be asking yourself "yes, but how much does it cost to have window blinds installed?"
Potentially, free. And I don't mean "fitting is included in the blind price, but the price is hugely inflated to accommodate for this." I mean free as in "you can probably do this yourself unless your window is really high, wide, or otherwise unwieldy." If you're physically capable of it, then you can install your own window blinds without messing up or excessive swearing.
Installing window blinds is not the Dark Art that many first-time blind buyers assume it is, as long as you follow the instructions. Any reputable made-to-measure blinds company will provide these as standard, and they'll be readable, written in native English, and not based on the mistaken assumption that you have a degree in engineering.
If you do hire a window blind fitter (this would be a general handyman in most cases, as there's less demand for professional blinds fitters these days as more people are opting to take on DIY projects themselves) the average cost per blind in the UK ranges from £50-£120 for fitting.
The cost of UK blind installation depends on factors like where in the country you are and so, what sort of rates your local handyperson commands, how many blinds you want fitted, the type of blinds and windows in question, and any complicating factors like fitting a blind to a huge, tall, wide, or high window, or shaped windows in conservatory roofs.
If your window does fall into one of these "challenging" categories, then I do recommend you find out the local cost of professional blind installation and go down that route rather than risking a broken blind or a broken leg trying to MacGyver it yourself.
Hope that helps!