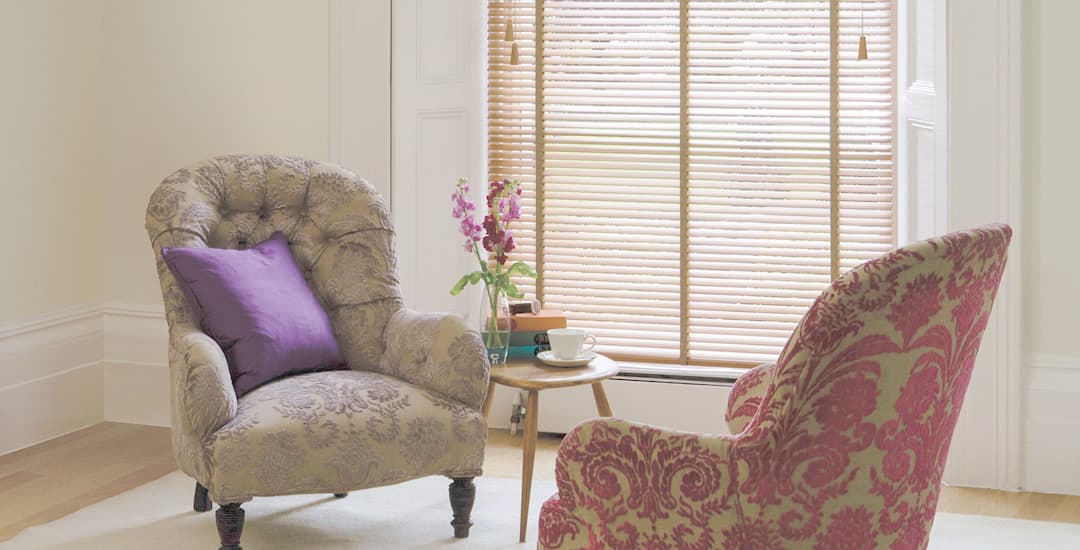 When it comes to where to buy blinds online, there's no shortage of choice. If you're just looking for a quick-and-dirty list of places that sell window blinds that don't need a second mortgage to fund them, all of the usual suspects have got you covered: Dunelm, Argos, Ikea, B&Q, and Wilko, or moving up the price scale a little, Next and John Lewis. You get the picture.
But where is the best place to buy blinds online? That's a rather different question, because "best" is a fairly highly-loaded term, and depends in large part on the interpretation of the asker.
Full disclosure: I'm writing this on behalf of English Blinds, and keeping folk like you picking blinds like ours ensures that I can keep the lights on at home. So obviously, the best place to buy blinds online is English Blinds, come an'avverlook, me pretties.
That said, I'm also somewhat mindful of the Advertising Standards Authority coming for me in the night, and so I'm going to use this article to outline objectively what constitutes the best place to buy blinds for you personally.
This involves knowing what to take into account when working out which company makes the best blinds for your needs, be that impressing the neighbours or shelling out the bare minimum to keep said neighbours from calling the police when you're just trying to find your pants with the lights on.
Contents:
1: Where is the best place to buy readymade blinds online?
2: Where is the best place to buy made-to-measure blinds online, and can I even afford them?
3: How much do made-to-measure blinds cost?
4: What is the best online blind company?
5: Which company makes the best blinds?
6: What to look for when choosing a blinds company.

Where is the best place to buy readymade blinds online?
High street/online retailers like Argos, Ikea, Dunelm, and the others mentioned above sell readymade blinds in theoretically standard window sizes and/or "almost the right fit" kind of sizes to trim at home if you're confident/maverick enough. Some of them sell a smattering of made-to-measure blinds too.
Retailers like these do have a reasonably wide range of colour and pattern options, but this is somewhat deceptive. You'll rarely get much choice of fabric types or qualities, and very little in the way of customization options on things like frameworks and controls.
That said, the big-name high street blind retailers selling online do tend to be keenly priced, which is a big plus if you're redecorating on a budget, or trying to do up a house to sell/rent rather than styled to your own tastes.
Where is the best place to buy made-to-measure blinds online, and can I even afford them?
When it comes to made-to-measure blinds, there are way more companies out there to choose between than you might suspect. There's a core of fairly large, well-known national retailers like us (yay!) and our various competitors (boo!) and in most areas of the UK, a few smaller-scale local made-to-measure blinds companies too.
I am going to restrain my typing fingers from writing a dissertation on the difference between value and price, but I urge you to have a quick look at the case I made here for made-to-measure blinds actually working out cheaper in both the long-term pricing and right-now value stakes than readymade.
Meanwhile, here's the TL;DR version:
Made-to-measure window blinds are less costly than most people assume, and will be within reach of most people looking at the low to moderate end of the readymade blinds price spectrum.
Plus they're made to measure, so you don't have to risk bricking the whole thing when you try to trim your readymade blind to fit the window.
How much do made-to-measure blinds cost?
For a general guide on how much a made-to-measure blind would cost like for like compared to the most similar readymade alternative, have a look at this.
For a more precise answer, well, put your measurements into a product page on a blind retailer's website, fiddle with the customisation options you'll almost certainly be offered, and use this as a point of comparison or place to start.
If you want to get an idea (like, exact enough to order from right now if you wanted to) on how much any of our own blinds will cost you, you can enter your measurements and choose from a number of customisation options instantly to generate an exact price on the item page in question.
What is the best online blind company?
ENGLISH BLINDS IS THE BEST ONLINE BLINDS COMPANY OBVIOUSLY, WHY U NO LISTEN? Ok, now I've gotten that out of my system…
Which company makes the best blinds? As I alluded to at the outset, the "best" blinds are the ones that tick the boxes that are important to you, or come as close to it as possible factoring in potentially contradictory variables; like wanting Roman blinds made with 24k gold thread in every room of your home but also, needing to eat.
It's worth squeezing the fruit a little before you buy too, as it were; in terms of getting and comparing samples from a few retailers. Because it's not overly wise to shell out for one or more blinds sight unseen and hope that the colours and quality translate from your laptop screen to your window in the way you hope they will.
Good online blinds retailers (we may not be the only one

) will cheerfully send you any number of samples of fabrics and materials to allow you to make an informed choice before ordering for cashmoney.
This will also help you to rule out companies that won't send you samples, and those that seem to think a 2" fabric square showing 5% of a print is enough information on which to base a significant purchasing decision, and/or that are happy to send you "free" samples, as long as you cover the £20 shipping costs.
Which company makes the best blinds?
Here are the five key things to consider when deciding which company makes the best blinds for you:
1. Pricing.
Value and price are absolutely not the same thing, but there is nothing more patronising than someone harking on about how you need to spend £200 to get a good x-y-z, when you only actually have £50 and even that's a stretch. You need to choose the best blinds company that also falls within your budget.
2. Style.
This means colour, pattern, and materials, but also the blind type too. Different types of blinds (Venetians, rollers and so on) are each suited to different types of applications; like filtering light, blacking light out entirely, insulating a window, fitting to a supermassive gurt huge window, and so on.
Not all companies offer all blind styles and particularly, blinds for patio doors and very tall or wide windows, so narrow down the type of blind you want before getting Googley.
3. Application.
By this I mean the room type and challenges the blind will face, rather than how it looks and "acts." For instance, if you are looking for kitchen blinds or bathroom blinds, they'll need to be waterproof or water resistant, and able to handle heat and humidity.
4. Quality.
The quality of a blind is integral to its lifespan, both functionally and how long it takes to start looking tatty. This can be hard to determine until your blind is in the field (or playroom) but getting fabric and materials samples and also checking the blind maker's reputation before ordering should give you enough insight to make a decision.
5. Who you're dealing with.
It's all good and well if an online blind company appears to be offering the style of blind you want for the application you need in a quality you like at the price you want to pay; but is that really the case?
Or are you going to be left in a similar if potentially less-dramatic position than the women who ordered knock-off versions of couture wedding dresses from Wish back when we really did not know better about that type of thing?
Caveat emptor, my friend.
What to look for when choosing a blinds company
When it comes to good UK blinds companies, look for dudes who can be contacted directly if you need help or have questions, that provide clear instructions with their blinds, that can offer advice on measuring and fitting if needed, and that have meaningful quality control protocols in place too.
Check the returns policy if there's a fault or issue with a blind, what guarantee is offered on their goods, and of course, their reputation, presence or absence of online reviews, and how long they've been around.
What Google autofill gives you if you enter their company name can be very enlightening too… (Pro tip: if it's something like "defrauded me" or "is a scam," maybe consider that this is not what to look for. When choosing a blinds company, a well-established business based in the UK is highly desirable of course; like, say, a company that's been designing, manufacturing, and retailing made-to-measure window blinds since 1988 and selling them online since 2001 too.
OK THAT'S US DID YOU GUESS? Ok I'm done thank you for reading.