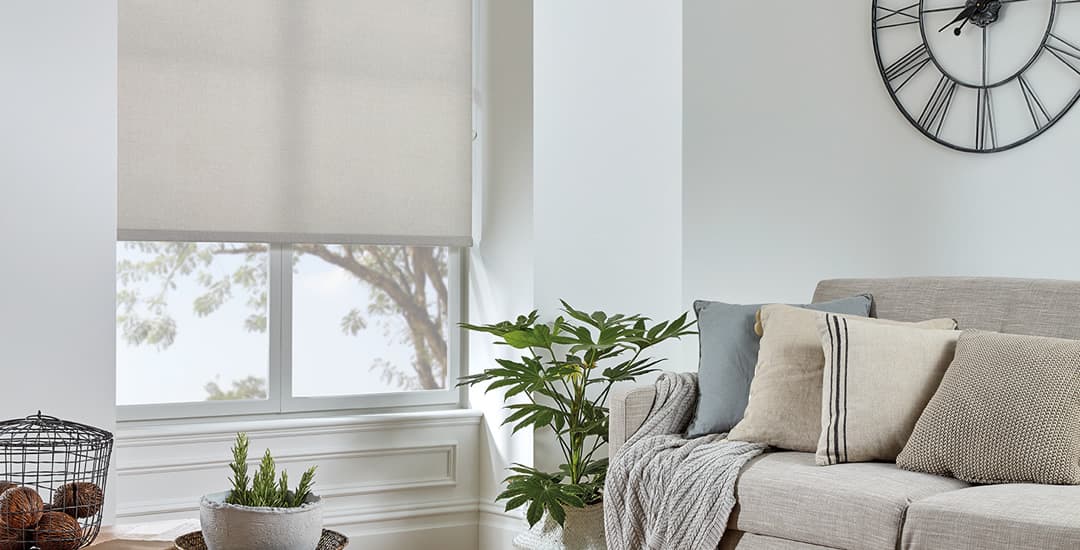 Even if you're very limited by budgetary constraints, one thing you more or less cannot go without in terms of homewares is window coverings. Also, while an individual window blind or set of curtains might be far less costly than say, a sofa or an oven, the fact that you're going to need several of them to cover the windows of any house or flat means that the costs soon add up.
So, how can I cover my windows cheaply? Setting aside for a moment short-term or emergency suggestions like sticking newspaper over them or hanging/pinning up sheets or blankets, the cheapest and/or most cost-effective window coverings overall tends to be roller blinds.
In this blog post I will share some info on the cheapest window coverings to buy, and the cheapest types of blinds for various different challenges.
How can I cover my windows cheaply without annoying the neighbours?
"Socially acceptable" or non-temporary window coverings basically consist of either blinds or curtains respectively. The cost of any given set of blinds versus any set of curtains can vary wildly, from potentially under a tenner for a small, cheap readymade blind to under £20 if you shop around ruthlessly for a small, flimsy set of curtains.
Point one to note then when it comes to cheap window coverings is that like for like, blinds are invariably cheaper than curtains.
What can I use to cover my windows on a budget?
Basically then, blinds are the best and cheapest choice for covering your windows on a budget. The cost of different types of blinds can vary considerably, and prices rise exponentially for add-ons like blackout linings, special finishes, and premium fabrics or operating mechanisms.
The size of your window also dictates the price for any given blind (or pair of curtains) and also, it can mean that when you get to a certain size or height of window, the type of blind that is cheapest might change as well.
What are the cheapest blinds?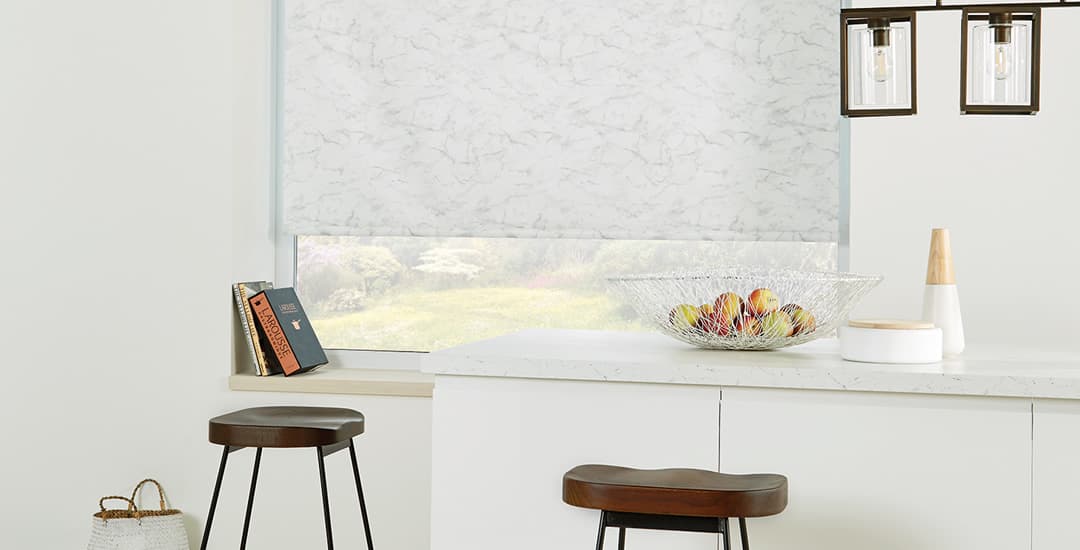 The cheapest type of blinds as a general rule are roller blinds. These are the simplest blinds to make, and their materials aren't costly to source either. Polyester roller blinds are a shade cheaper than either vinyl or PVC ones; the latter two being waterproof while the former are not.
This means that for most rooms, polyester roller blinds will be the lowest cost option. However, for a kitchen or bathroom (or any other room within which moisture or water are a factor) waterproof roller blinds (made of PVC or vinyl) are a must. These are not masses more costly than polyester roller blinds, and so should not be too much of a stretch.
As mentioned, adding on special features to a blind tends to up the price in increments; but even if you're on a tight budget, one thing you might want to consider is choosing blackout roller blinds for bedrooms. These are again a shade more expensive than a regular roller blind, but it is usually only a shade; for instance, our own range of roller blinds starts at £15.89 per blind for non-blackout options, and £16.23 per blind for blackouts! (These are our regular full price or list price amounts, and do not include any discounts, offers, or sale pricing reductions that may come into play at times.)
Plain polyester roller blinds will usually come out as the cheapest type of blind overall for standard sized or not overly large windows. However, for tall or generally large windows, they are sometimes superseded by vertical blinds in the race for the lowest price.
Also, while there is definitely a broad ranking of blinds from least expensive to most, there is often only a small price difference between different entries on the list; and so it is always worth inputting your parameters on the item pages of blinds you like, or that are close neighbours in the list, to see if any price difference is only fractional anyway.
Plus, the list/ranking is broad and general, and sometimes the next blind up in the ballpark price guide list will actually potentially be cheaper than the one below it. Again, compare before you buy, rather than just assuming from the get-go that a certain blind will be out of your price range.
What is the least expensive way to cover windows with blinds?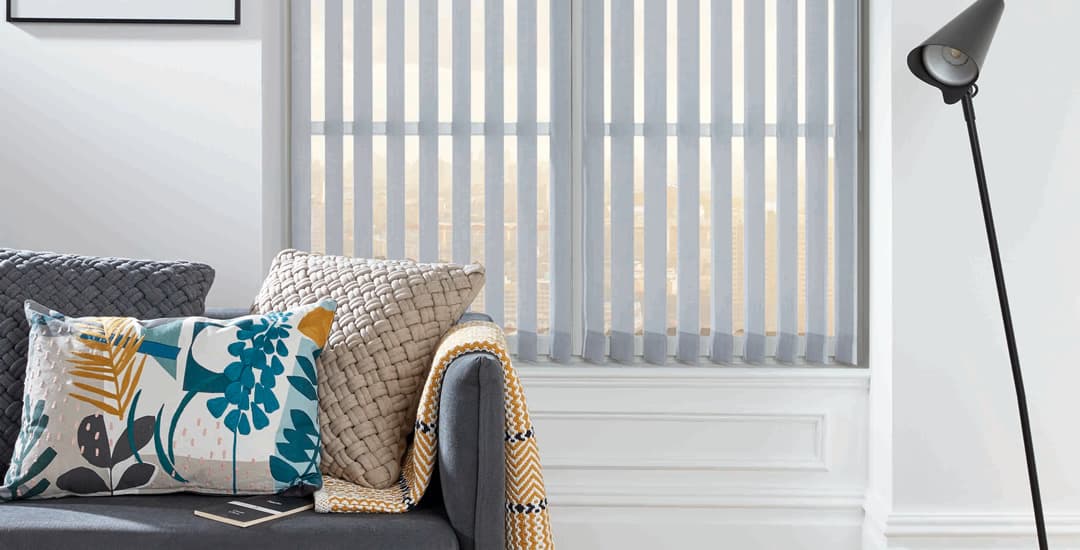 Buying the lowest-cost option for each blind that you need and fitting it yourself is the least expensive way to cover windows with blinds.
This essentially means that you need to ensure that blinds for kitchens and bathrooms are waterproof, and that you might want to think about blackout blinds for your bedroom.
But other than this, the lowest cost roller blinds you can find in the size (or potentially, vertical blinds for big windows) will work; and even at the lowest end of the price spectrum, you will find masses of choice in terms of colours and potentially, patterns too.
If you were thinking about paying for blind installation or sort of assumed that needing to hire someone for this was a given that was going to cut into your budget, the good news is that this is not the case.
The majority of buyers of regular home blinds (rather than those that are for a business, stately home, or other unusual application) fit their own blinds; and this is honestly really straightforward and easy.
Fitting your own blinds requires absolutely minimal tools, one of which can even be downloaded as an app to your smartphone rather than buying a physical version of it. (Clue: It's not a hammer).
All of our blinds (and those from any other manufacturer worth their salt) are designed for the buyer to fit themselves without drama, even if you're a first timer, only just reached legal drinking age, and feel strongly disillusioned that your student digs did not in fact come with anything covering the windows already.
Cheapest versus most cost effective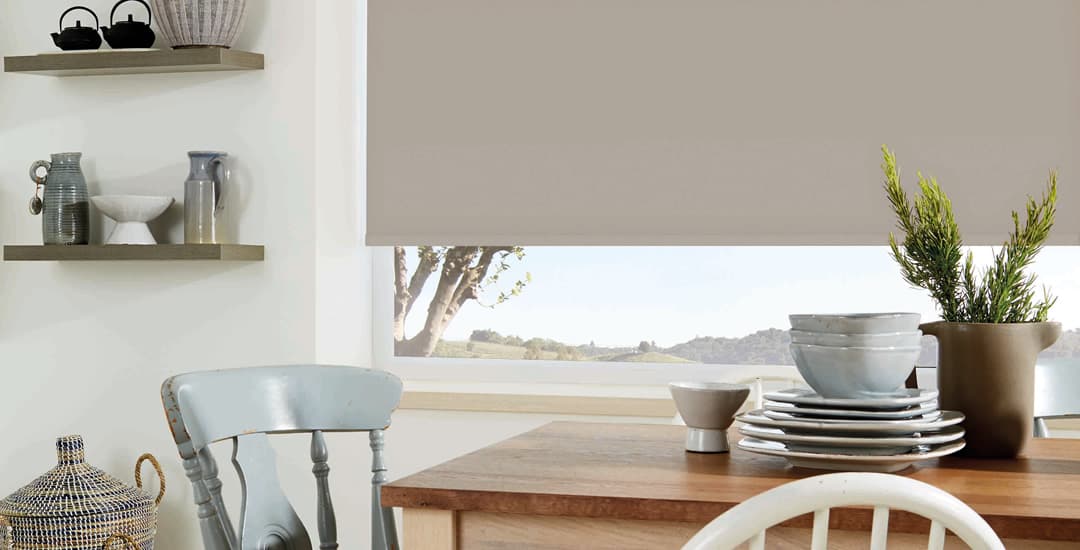 Something that I should note in the interests of full transparency/honesty by the way, is that we are a manufacturer of cost effective but high-quality made to measure window blinds… And if you have generic, standard-sized windows for which readymade blinds are available in the right size, you will almost certainly find that a low-end readymade blind will cost you less than a low cost but good quality made-to-measure blind from us (or anyone else).
This above point regarding the purchase price of readymade blinds invariably being lower than made to measure blinds requires a little more detail to be added to it for clarity and so that you can make an informed choice.
If you are quite literally looking at how to cover your windows for the lowest amount of cash possible and are thinking short term, readymade window blinds (almost certainly roller blinds) from a budget high street retailer will be the cheapest in terms of the amount of cash exiting your wallet.
However, even if you only need your blinds to last for a couple of years, you might find that mass-produced readymade blinds bought cheaply don't even make it that far. They aren't designed to last long term, and many are designed to be cut to size at home, which in turn, requires them to be deliberately constructed from materials that the average householder can alter with basic tools like large scissors and a hacksaw.
This might mean that a wider blind's headrail might actually start to bow and bend virtually from the get-go (even if you have not cut it down) due to its lack of structural integrity, and that fabrics are apt to be thin and prone to fraying or snagging within as little as a few months of regular use.
The controls and operating mechanisms of readymade blinds too will tend to be flimsy and made of cheaply manufactured and assembled parts, which may start to fail within a few months of daily operation. The cosmetic appearance of such blinds tends to start to suffer fairly early on as well.
All told then, this may well mean that you end up needing to replace all of the readymade blinds you bought cheaply far sooner that you expected, or than seems reasonable.
This will be within 2-5 years if you get blinds from the better half of the readymade quality pool (2-5 years is literally the timeframe that readymade blinds are intended to remain functional for at best) and within months or even weeks if you're unlucky.
This fairly long-winded explanation is ultimately intended to bring me back around to the point of the title of this section; the fact that "cheap" and "cost effective" are not the same.
Good quality made-to-measure blinds invariably cost more in terms of initial outlay than readymades; but often, the price difference between them is far less than you might imagine, and far less than the added value you get from made-to-measure blinds as well.
Good quality made to measure blinds are not only made to fit your exact window with no faffing or need to cut them down, but will lap any readymade blind in terms of lifespan several times over.
The benchmark for our blinds and that of other reputable British blinds makers is that all of our blinds regardless of type last for at least eight years on average before beginning to show the first cosmetic signs of wear, and ten years of daily use with the appropriate care before they are apt to develop any functional issues.
Again, these timeframes are an average minimum; it is not at all uncommon for our blinds to get well into their mid to late teens in good working order too. I know this, because some of our workforce own blinds made here that are older than some of the other members of our workforce, and our minimum hiring age is 18…
What are the cheapest blinds we sell?
The cheapest made to measure blinds we sell full stop are roller blinds, which come in a wide range of colours and start from £15.89. This specific price does, as I am sure you can imagine, come attached to a really small blind; but as a potentially more useful guide, a blind from this range for a regular window measuring 100cm by 150cm, would cost £33.74.
Also, if you aren't in a mad rush to get your blinds, it can be worth waiting for sales and special offers; we sometimes run site-wide promotions and seasonal sales. As an example, our latest Black Friday sale offered a discount of 25% on the list price of many of our ranges; and would have made the 100cm by 150cm roller blind mentioned above yours for just £25.31.
If you happen to visit the site and find that there are no sales or offers on at that specific time, feel free to email me and I will let you know when our next special offer is in the pipeline. 😊