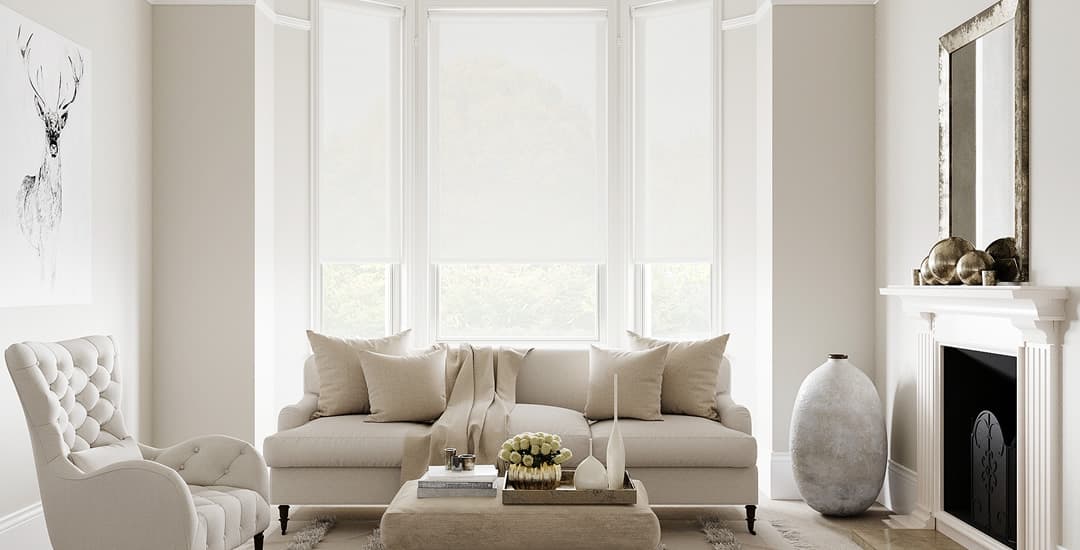 If you're looking at things from purely a cost perspective, the cheapest blinds in terms of average purchase price are roller blinds. However, the lowest price blinds aren't always going to work out cheaper in the long term; for instance, if they aren't right for the job or fall apart within a couple of months of use, those cheap blinds will soon work out expensive!
That said, if you compare different types of blinds side by side, there's a definite scale in terms of what window blinds are cheapest if all other things are equal. This is why, say, the cheapest roller blinds on the market will always cost less than the cheapest Roman blinds you can find for the same window.
Additionally, ready-made roller blinds that you can buy from places like Argos or Ikea for common window sizes that you trim to fit will generally be cheaper than a made-to-measure blind for the same window; but often, only by a hair!
Also, you need to factor in quality and longevity too. If you compare a well-made bespoke blind to a generic off-the-peg blind from a high street retailer in terms of the purchase price versus how long it lasts, made-to-measure blinds are almost universally cheaper than readymade blinds overall!
What type of blinds are cheapest?
If you're shopping for window blinds on a budget, knowing what type of blinds are cheapest overall can save you time and potentially, money. Here are the five cheapest types of blinds to buy.
The cheapest blinds overall: standard roller blinds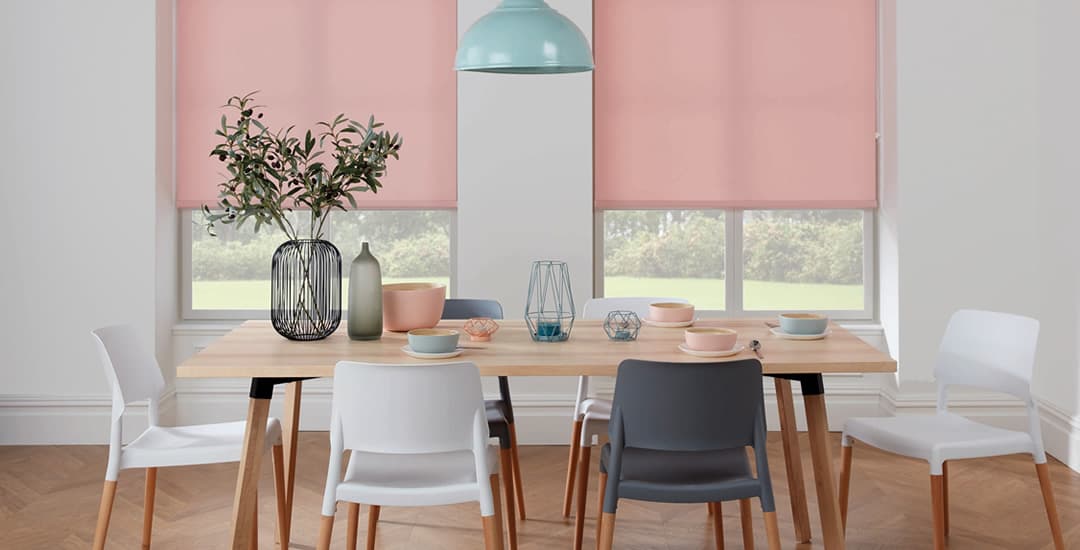 Roller blinds are almost always the cheapest blinds to buy like-for-like compared to other types of blinds. They're really versatile and popular in all types of homes and rooms, not just those being styled on a budget.
The very cheapest roller blinds tend to have a cardboard tube as the roller and a spring mechanism for raising and lowering the blind; and these tend to have a relatively short lifespan and start to look battered and misshapen around the tube part fairly quickly as a result.
Higher quality roller blinds don't actually cost masses more than the entry-level cardboard tube type, and will have an aluminium tube and precision sidewinder control, which means they will generally last for many years.
The cheapest roller blind fabrics are standard dim-out options; higher-priced options include blackout linings, PVC fabrics, and patterned fabrics.
How much do roller blinds cost?
Even if your first criteria here is "cheap," higher quality roller blinds may well be less costly than you'd think.
For a standard window of 120 x 120cm, you can get a good quality (no cardboard tube or spring mechanism involved!) made-to-measure roller blind from just £33.
The second cheapest blinds: Blackout roller blinds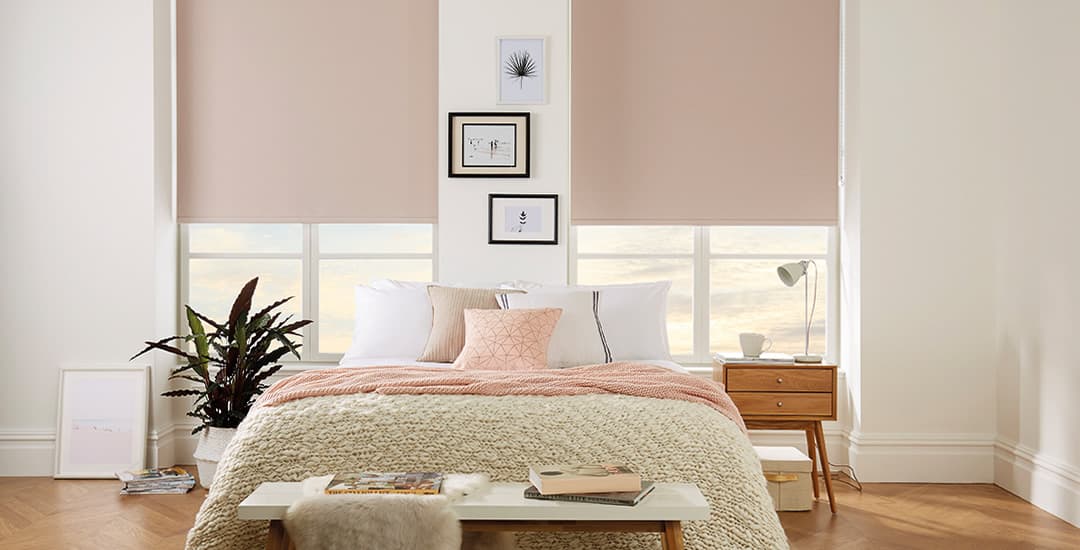 For another few £££, you can get roller blinds made in blackout fabrics. Rollers are not the only type of blind that comes with a blackout option, but the cheapest blackout blinds are invariably roller blinds.
Looking at the bigger picture in terms of what will be most cost-effective over time, a blackout roller blind might actually prove cheaper than a regular roller blind very quickly! This is because blackout roller blinds are thermally efficient and help to insulate your window, which will reduce your energy costs over time too. Like regular roller blinds, fancy fabrics and extra trappings will add to the base cost of blackout roller blinds.
How much do blackout roller blinds cost?
For the same 120 x 120cm window we used for the example above, a made-to-measure blackout roller blind costs from just £36, so there's only £3 in it; which even the leanest of budgets would probably run to!
The third cheapest blinds: aluminium Venetian blinds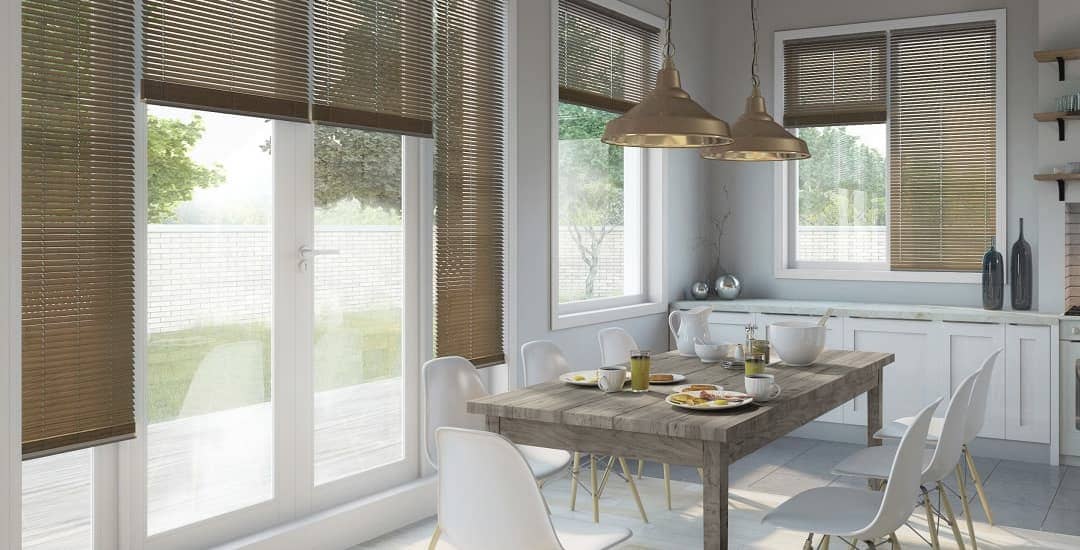 Venetian blinds are made from horizontal aluminium slats that can be tilted, and they're a versatile pick for many different applications. They're fine for humid rooms like bathrooms and kitchens as they won't warp or wilt in hot, moist environments, and they're also a good pick for light filtering, such as may be required for your home office or lounge, or to keep glare off your computer or TV screen during the day.
How much do Venetian blinds cost?
Made-to-measure aluminium Venetian blinds for a 120cm x 120cm window start from just £37, and come in a range of colours and finishes.
The fourth cheapest blinds: vertical blinds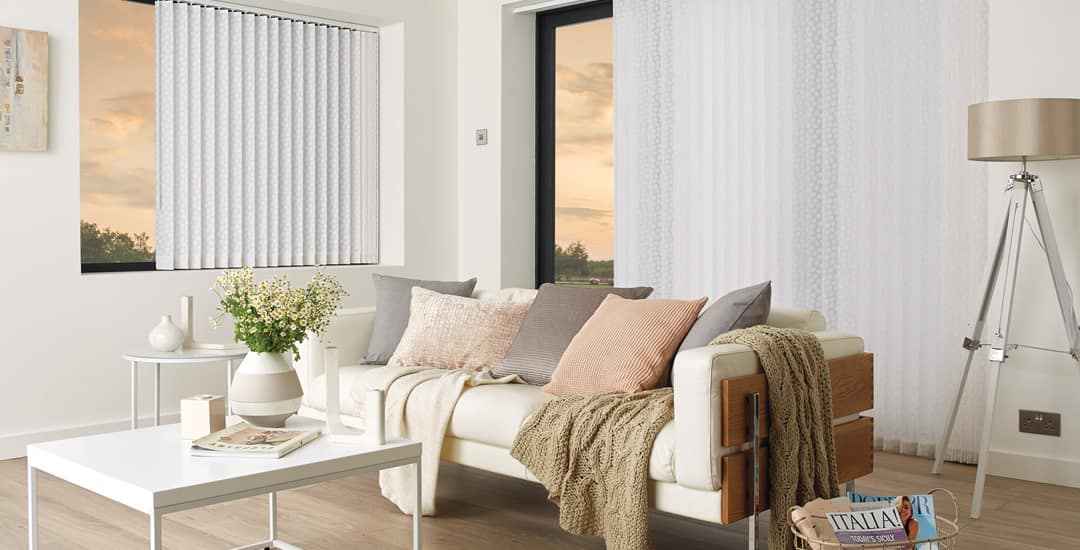 Next up, basic vertical blinds in a plan or jacquard weave fabric tend to be inexpensive too. Factors that can up the price of vertical blinds include picking PVC or blackout fabrics and higher quality options; again, this is a trade-off for a potentially slightly higher purchase price in return for more features.
If you're looking for the cheapest blinds for very large, tall, or wide windows, vertical blinds are often the lowest cost viable option overall, as other types of blinds do ultimately top out in terms of the height and width they can be made in, and their weight can be an issue too.
How much do vertical blinds cost?
For a standard 120cm x 120cm window, made-to-measure vertical blinds start from £39.
The fifth cheapest blinds: faux-wood blinds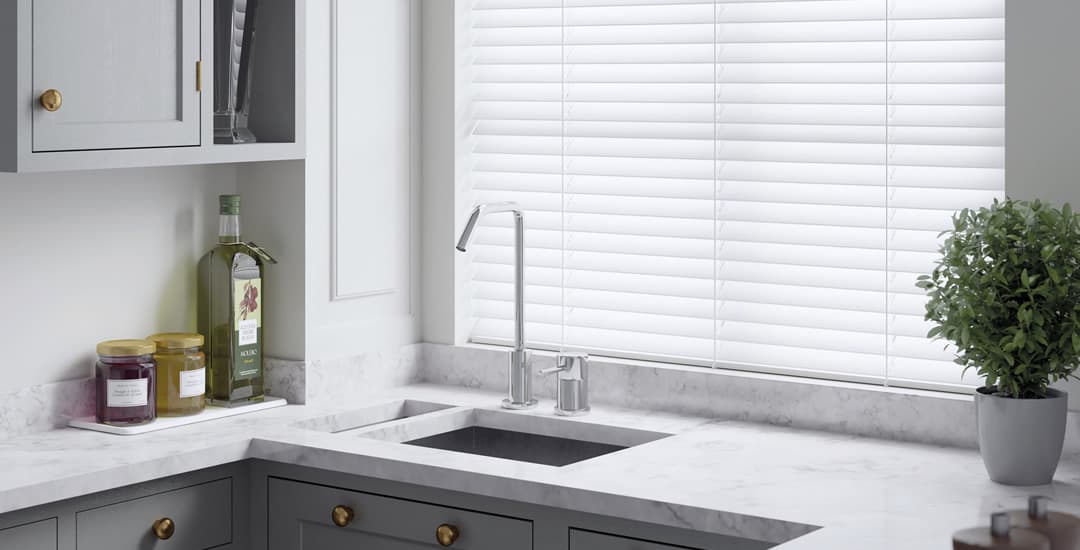 Finally, faux-wood blinds are pretty economical to buy too. These do see the average price take a slight jump up from the previous four options. However, in terms of price versus impact, faux-wood blinds certainly don't look like a budget option, and actually make quite the impact, being virtually indistinguishable from real wood blinds other than in terms of the hit your wallet takes.
Faux wood blinds are made of PVC and so are perfectly well suited to moist or humid rooms in even their lowest cost and most bare-bones variants.
How much do faux-wood blinds cost?
Looking once more at our 120cm x 120cm window, made-to-measure faux-wood blinds start from just £55.
What are the best value blinds?
Cost and value are two different things, as somebody probably lectured you into understanding at some point in your life… Whether that was a double-glazing salesman boring you to death on the phone or your nan holding forth on the perils of cheap shoes.
It is important to remember that paying the lowest possible price might actually work out far more expensive in the long run!
If you choose a blind that quickly succumbs to normal wear and tear, that doesn't work properly, or that isn't suitable for the room, "cheap" is apt to cost you dearly.
For instance, a roller blind in a flimsy fabric hung on a cardboard tube will be the cheapest roller blind to buy; use that in a bathroom though, and you'd better also factor in the cost of buying several of them each year, plus going to all of the hassle of cutting them to size (and hoping this goes to plan) and hanging them each time too.
Buying good quality blinds doesn't mean spending nosebleed money, and it is entirely possible to buy cheap blinds that come in the style and finish you want, and that will remain looking good and working properly for many years to come.
To identify the cheapest suitable blind, it is really important to factor in usage challenges.
For instance, a bare bones roller blind will almost certainly cost less than a bare bones aluminium Venetian blind. But for a kitchen or bathroom, that water-resistant aluminium blind is good to go, while the roller blind would need to be upgraded into a waterproof fabric and so, might cost the same or more than a basic model aluminium Venetian.
Any questions?
Hopefully that all makes sense, and will help you to identify what type of blind will be cheapest for different types of rooms and functions. If you have any questions or want to find out the cheapest blind for a room, window type, or scenario I haven't covered, drop me a line and I will steer you in the right direction.