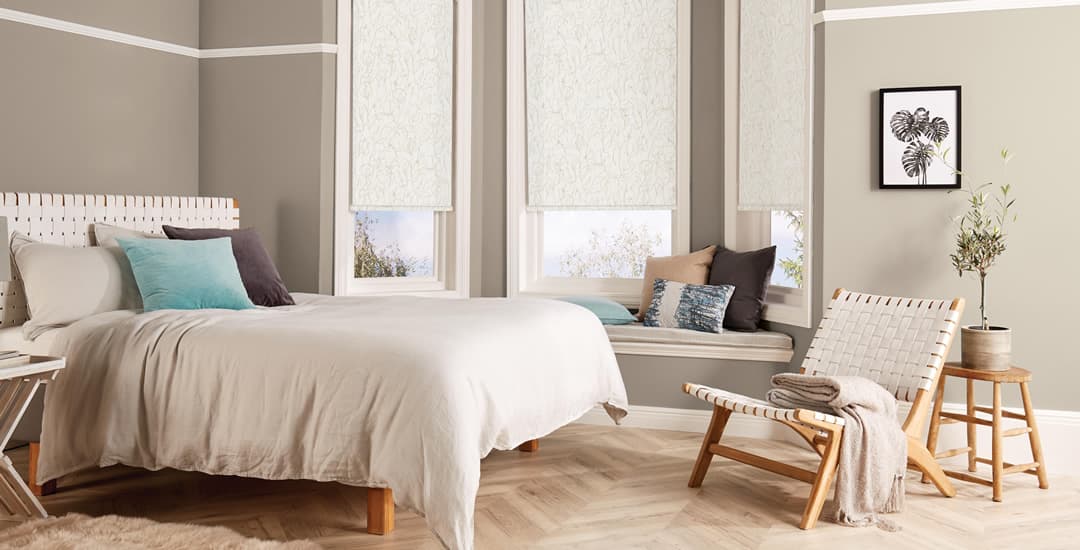 The best blind for any given application is one that fits in with your room's décor and also handles the practical challenges of the room's usage too; like stopping passers-by from seeing you in the shower, blocking out the light while you sleep, providing insulation, or keeping glare off your PC screen and so on, usually not all in the same room at the same time!
So to work out what type of blind is best for your own requirements, you need to start with determining what those requirements are.
This blog post will cover some of our most frequently asked questions about the best blinds for specific applications, along with our suggestions of what blinds to choose and why. Read on to learn more.
Contents:
Which type of blinds are best to filter light and control privacy?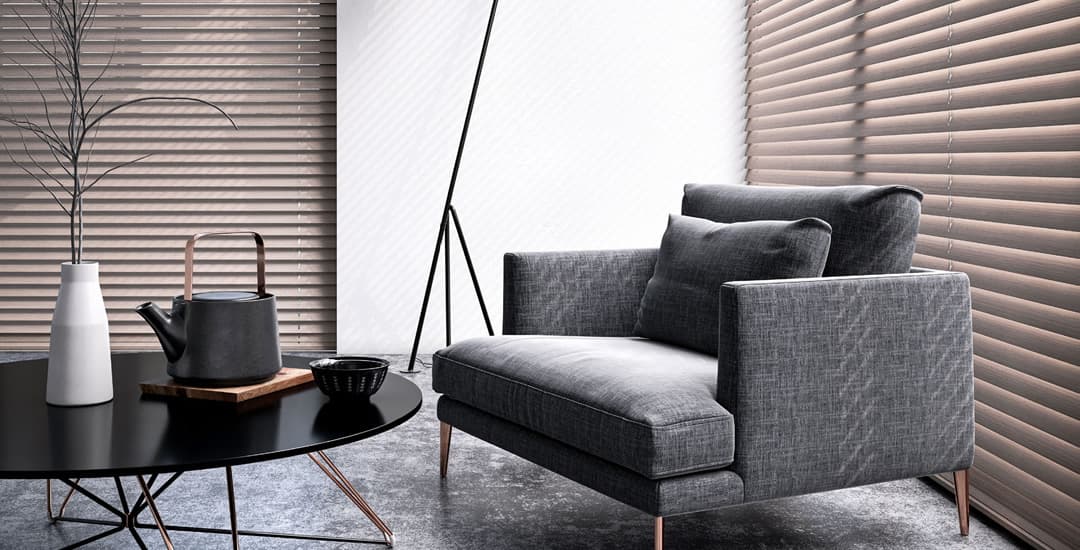 The best blinds to filter light are blinds that have tiltable slats or louvres; which means Venetian blinds (the type with horizontal slats) in wood, faux-wood, or aluminium; alternatively, there's vertical blinds, which are the type that consists of vertically hanging weighted fabric strips.
Either type of blinds can be fully opened or closed, or rotated with precision to get exactly the effect you want.
Light filtering blinds allow you to address issues like sun glare on your PC screen or tellybox (neatly covering both of your bases whether you're working from home or avoiding working from home) without shutting the sun out entirely.
This effect is equally useful if you want to stop people from outside staring in, but still want to be able to see out and also again, allow some natural lighting to filter through.
Which type of blinds are best to block light and reduce glare?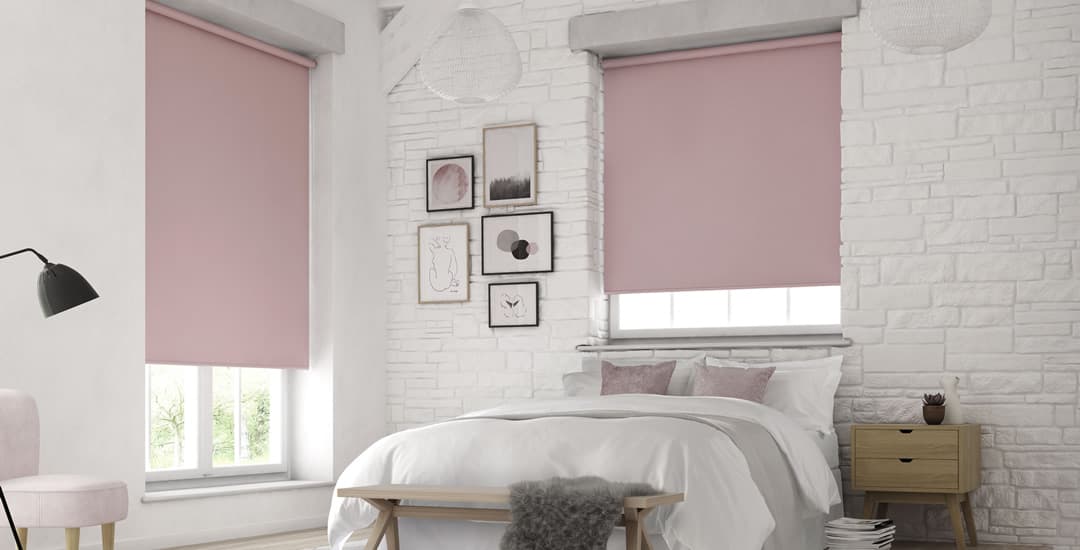 Generally it is roller blinds made from blackout fabrics that are the most popular to block light, as these are suitable for pretty much any room or application.
Roller blinds are also one of the most cost-effective types of blinds, and they're thermally efficient and can help to reduce heat loss from your window; they also help to keep rooms that overheat in the sun cooler in hot weather too.
Another option is vertical blackout blinds, but these tend to get a degree of light leakage at the top and bottom compared to roller blinds. For home offices, lounges, and other non-sleep-related (afternoon desk-snoozing notwithstanding) applications this is rarely a problem, but for a bedroom, blackout roller blinds are usually a better choice.
If you want to keep the light out entirely – usually to let you sleep, but this is also an increasingly popular request from those looking for home office blinds for sale – then it's blackout blinds you want. You might even want blackout blinds for the lounge if you do a lot of afternoon Netflix-ing, and the glare from the sun ruins your show.
Which type of blinds are best to insulate a window?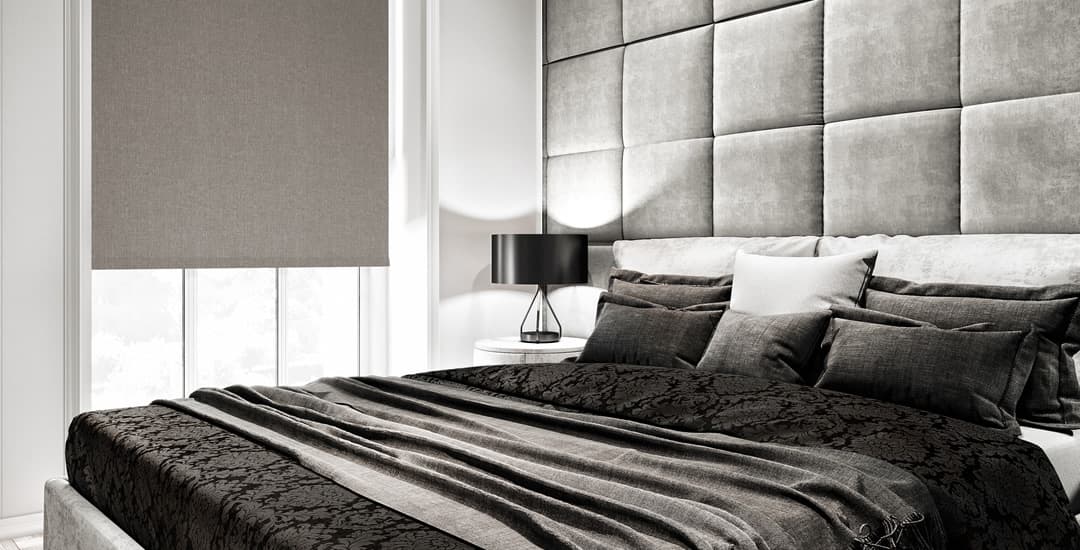 Thermally efficient blackout roller blinds as mentioned above are a good pick to insulate a window, as are roller blinds with a solar protective coating. These are commonly requested for commercial applications to prevent sunlight from fading fabrics, but there's no reason why you can't choose solar protective coated blinds for the home. Blackout or solar coated blinds are a good pick for really bright rooms and conservatories, to keep your three-piece suite from fading and to keep the temperature as a whole bearable in summer.
Other insulating window blinds to consider are Roman blinds with a thermal blackout lining, and also eco-friendly wooden blinds, as wood is a natural insulator.
More or less any blind is thermally efficient to a degree; but then so is a blanket hung over a bare window, and so these things are relative! If you have single-glazed or otherwise really draughty windows, very large windows that suck your heat and heating spend alike, or want to choose eco-friendly blinds to reduce your energy spend and carbon footprint, look for thermally efficient blinds specifically.
Which type of blinds are best for kitchens, bathrooms, and humid rooms?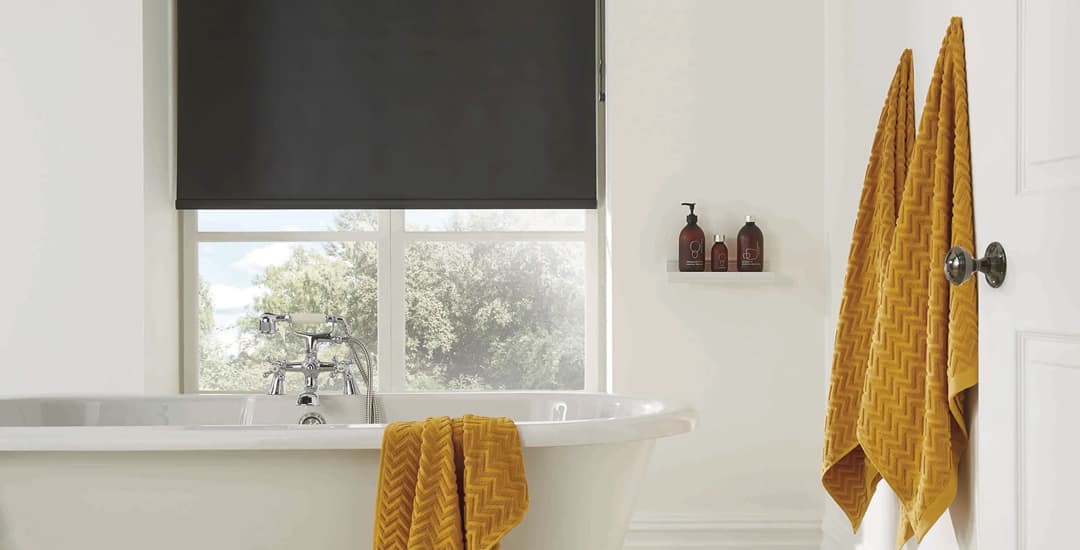 For kitchens and bathrooms, PVC or vinyl roller blinds are the best choice, as they're waterproof, easy to wipe clean, mould and mildew resistant, and have blackout functionality too. Bathroom and kitchen roller blinds can be splashed with water and will weather heat, humidity, and other kitchen and bathroom challenges without wilting or falling apart.
Another option is vertical blinds for kitchens and bathrooms, as these can also be made from PVC or vinyl, ticking all of the above boxes too.
A less-obvious suggestion for kitchens or bathroom blinds is faux-wood blinds, which look just like the real thing; but they're actually made from robust PVC once more and so are also water resistant, and won't warp in humidity or through exposure to fluctuating temperatures.
Blinds for kitchens and bathrooms and any other rooms where heat, steam, general humidity, frequent extremes of temperature, and potentially direct contact with water are all going to be challenges your blind deals with need to be chosen with care.
Which type of blinds are best for large windows?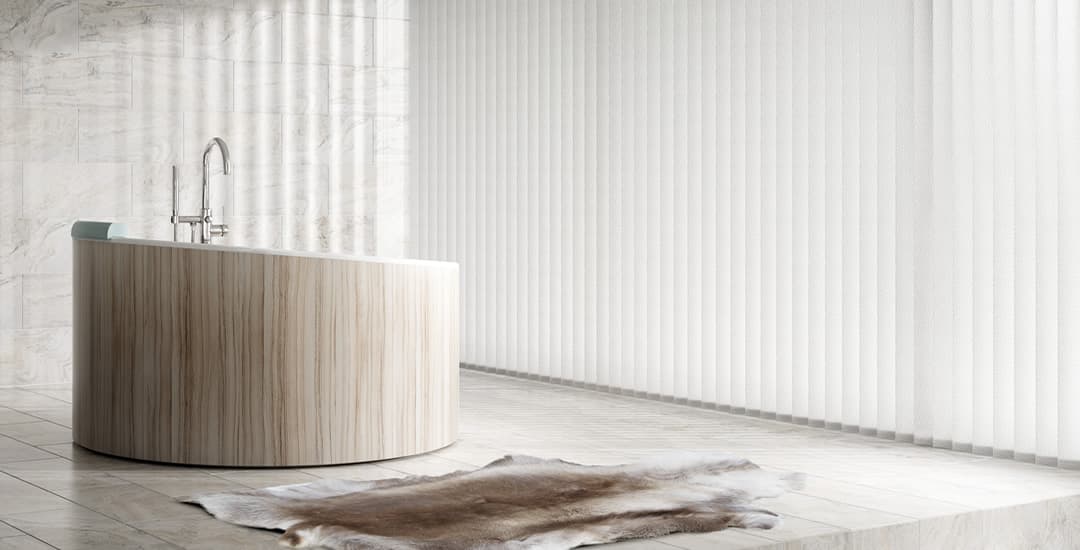 The best blinds for larger windows may depend on whether you're working with extreme width, great height, or both. Some types of wooden blinds and roller blinds can be made up to almost three metres wide and pretty much the same height-wise, which accommodates for all but the very largest of windows in most types of homes.
One issue to bear in mind if choosing roller blinds or wooden blinds for very large windows is that the weight of the blind itself can become an issue, particularly with wooden blinds. This means many people would struggle to raise and lower them without effort, so do bear this in mind.
Choosing motorised blind controls or smart home blinds that can be operated remotely can help to negate this issue, but do factor in the potential challenge of fitting and hanging a very heavy window blind and also, be sure that your window's lintel can bear the weight; this latter being a more common issue in new build homes than older properties.
For very wide and long windows (and also French doors and patio doors) vertical blinds are a popular choice too. These are very lightweight and can be made for a window of more or less any height or width; and they remain smooth and easy to operate without the need for Hulk-like musculature, regardless of the blind's size.
Which type of blinds are best for turning heads?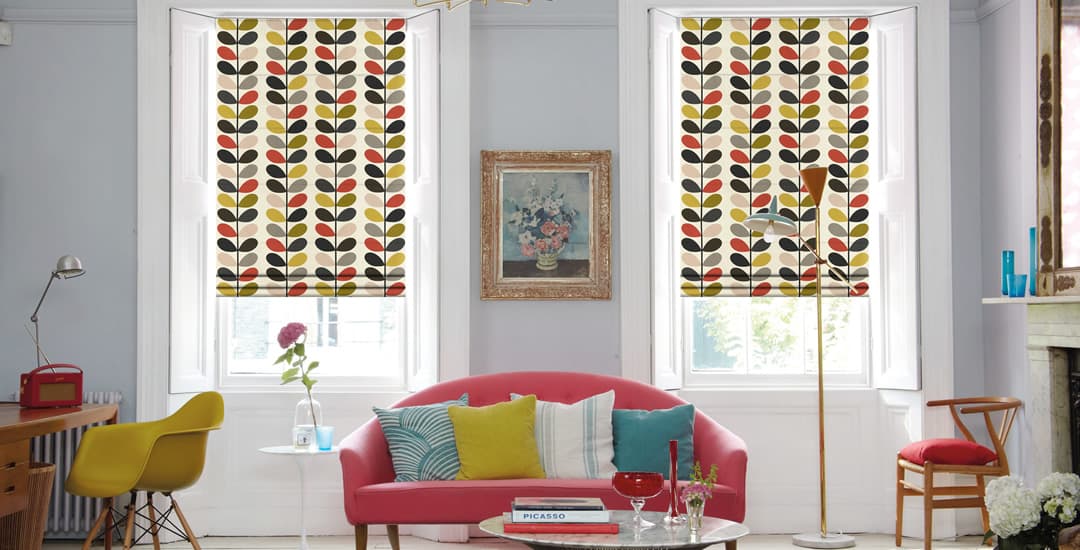 If you want blinds to give the neighbours something to talk about or luxury, high-end blinds to match a sumptuous, sophisticated theme, Roman blinds are the last word in opulent blind chic.
Roman blind fabrics come in hundreds of different materials, styles, and patterns to suit everything from a traditional or even listed/historical home to a modern penthouse apartment.
Roman blinds are inarguably the blinds with the greatest wow-factor, but they're not just a pretty face; they can be crafted with blackout and thermally efficient blackout linings too, and while Roman blinds cost more than alternative options like for like, they also offer premium quality and will last for a great many years to come.
Which type of blinds are best for an eco-friendly, natural home?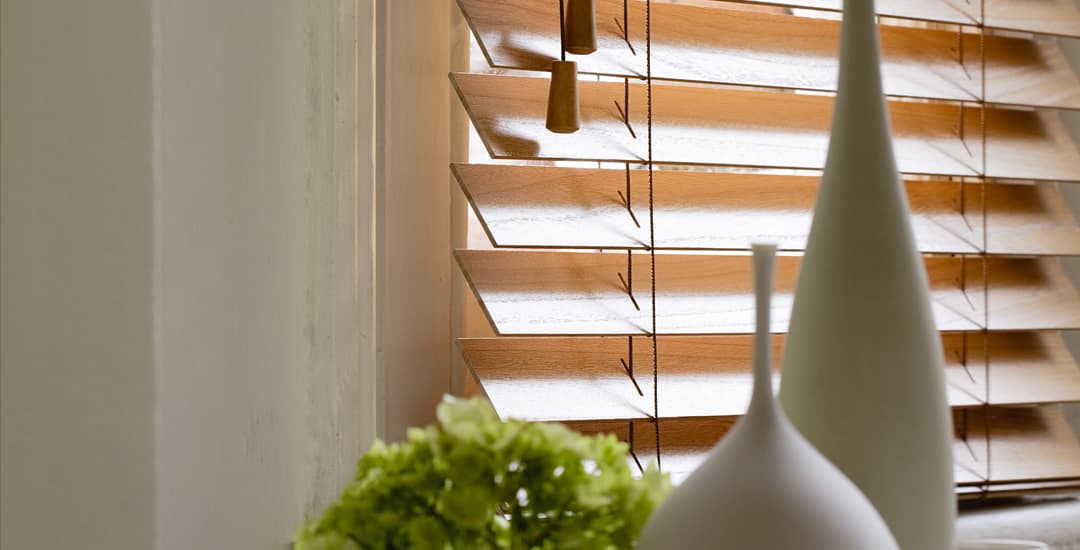 For a natural look and feel that most definitely isn't all mouth and no trousers, look for real wooden blinds. Eco-friendly and sustainably forested wooden blinds (which all wooden blinds should be if you buy from an ethical blinds retailer who sources their materials responsibly and that cares about the planet as well as profits) are the best blinds for a natural, nautical, or rustic-themed room.
Wooden blinds are also versatile enough to suit most other styles and room designs, from modern to neutral, and you can usually find wooden blinds for sale in a wide range of different woods, textures, and finishes.
Looking for something else?
If you're looking for blinds for a specific application or to tackle a particular challenge I haven't covered above, feel free to contact us directly to ask what type of blinds are best for a particular room or requirement and I'll be happy to help!