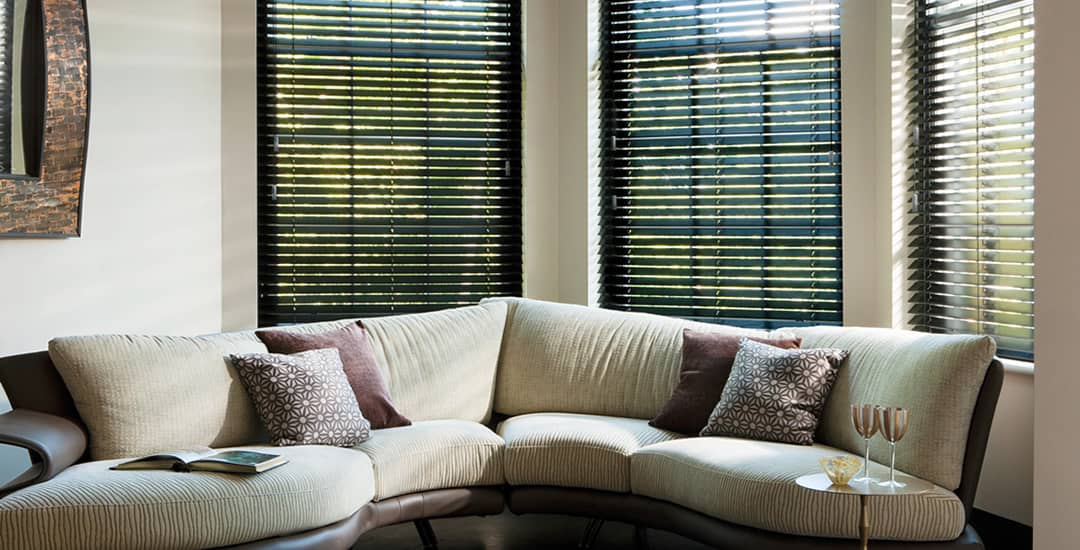 Are wooden blinds a good idea? Yes, if choosing natural materials is important to you, you need to control your privacy and/or filter the light, and you want to achieve a premium, high-quality finish that can be produced in the wood style and/or colour of your choice.
In this blog post I'll look at why wooden blinds are a good idea, as well as covering their potential downsides or weak areas too.
What are the upsides of choosing wooden blinds?
Alongside of other blinds from within the Venetians family and also the rather different vertical blinds, wooden blinds offer you the greatest level of versatility when it comes to controlling your privacy and filtering light.
They're also the only type of blinds that are made of a totally natural material, other than some types of shutters, which firstly cost a lot more money than wooden blinds and secondly, aren't strictly blinds at all!
Wooden blinds look like a premium, prestigious product (because they are) and they can be used on their own to great effect, as well as pairing up well with curtains over the top of the window.
Also, if you buy white wooden blinds, you can achieve the popular "plantation shutter" appearance that many people aspire to having in their homes, but at a fraction of the cost.
Wooden blinds don't just come in wood finishes either; as well as that and the aforementioned white, they can also be finished in more or less any paint colour of your choice, and a range of textures too.
One quick caveat I should also note here though is that wooden blinds do tend to fall towards the higher end of the pricing scale when compared to some other types of blinds like roller blinds and vertical blinds.
Are wooden blinds a good idea if privacy and light filtering is essential?
Yes, wooden blinds tie for first place in this respect, alongside of Venetian blinds made of other materials, and vertical blinds. You can control the angle of the slats with a high level of precision, to allow you to filter the light and control the view people from outside have, and to the exact degree that you want to manage it.
Are wooden blinds a good idea if you want to make ecologically sound shopping choices?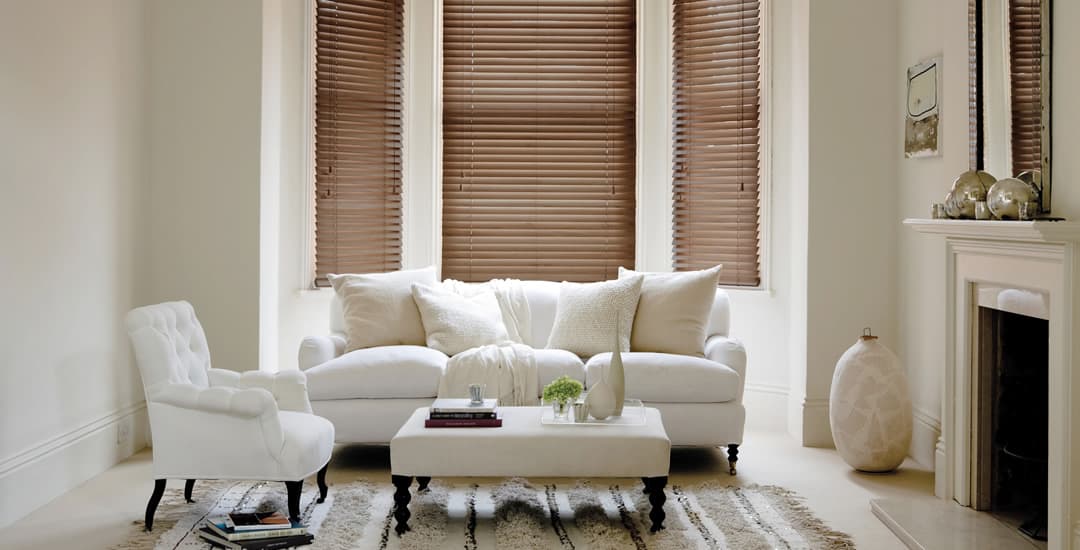 Yes, or at least, when it comes to our own wooden blinds the answer is "yes." Our own real wooden blinds are crafted from basswood, which is sustainably forested and managed in an environmentally sound manner.
The wood that we source as the material for our blinds comes from ethically managed plantations, which don't contribute to habitat destruction or deforestation and that ensure fair pay and working conditions for the locals involved in their production and harvesting; all of which is why wooden blinds can be a little costly.
For this same reason, I would advise that you research/look carefully at what you're dealing with when it comes to lower cost and particularly, readymade wooden blinds; they tend to be cheap for a reason, and questionable eco-credentials are usually at least part of it.
Are wooden blinds a good idea for every room of the home?
Wooden blinds function effectively and style up really well in the majority of rooms and décor styles, including lounges, home offices, dining rooms, bedrooms, and so on; however, there are two rooms within which I advise against using wooden blinds.
These are kitchens and bathrooms; and any other rooms where humidity and possibly actual contact with water are going to be on the cards. These aren't good homes for wooden blinds, because wooden blinds aren't waterproof.
If they do get wet or exposed to humidity, damp, or condensation regularly, they will potentially begin to warp, crack, and generally fail to look their best and function properly longer term.
An alternative option if you want the wooden blinds look but need something able to withstand humidity and the presence of water is faux-wooden blinds. These are made of PVC, so might not be what many people who like real wooden blinds want, but appearance-wise, are virtually indistinguishable from the real thing.