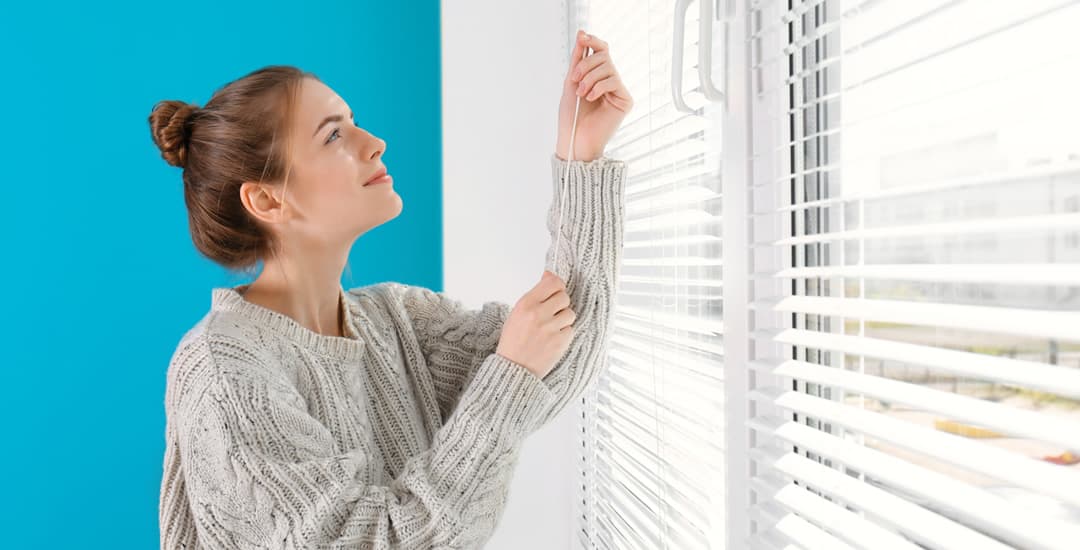 Which blinds are best for privacy relies on the material they're made from above all other things; overall, the best blinds for privacy (for reasons that I'll cover later on) would be blackout roller blinds and/or blackout Roman blinds.
Deciding which blinds are best for privacy of the sort you're looking for also kind of depends on how extreme your desire for privacy is. For some folk, simply preventing those outside from seeing that they're watching telly with no pants on again is all they need in the privacy stakes; for others, "privacy" means blinds that stop people outside from even being able to tell if there are any lights on in the room behind them.
I fall more into the latter category; not a fan of visitors, and need a high degree of plausible deniability about my whereabouts if unexpected callers don't get the memo and I don't get off the sofa.
Anyway. In this blog post I'll list which blinds are best for privacy from the best to the worst (and tell you why) as well as offering some advice on how to hang blinds to maximise your privacy and minimise your pants-less exposure.
Which blinds are best for privacy, and which are the worst?
Ok so based on the materials they're made from and assuming that the blind in question is both fully closed, and hung with maximising privacy in mind (more on that later) the best blinds for privacy, in order are:
1. Blackout Roman blinds and blackout roller blinds.
Both of these will achieve total privacy and prevent any light from escaping too. Blackout roller blinds are perhaps the most versatile option overall, as they can be made in waterproof fabrics (for kitchens and bathrooms), and are also the most cost-effective blinds for privacy.
2. Blackout vertical blinds.
These will once more, when fully closed, present a totally dark and solid view to the world outside; but if there's a draft or breeze that moves their louvres, this may result in tiny gaps and chinks of light appearing.
3. Real wood and faux-wood Venetian blinds with ladder tapes.
These will both, when closed, present an impenetrable barrier through which light cannot escape, other than potentially via any tiny gaps between slats.
4. Real wood, faux-wood, and aluminium Venetian blinds with lift cords.
When they're closed, nobody outside will be able to see the slightest hint of what's going on inside; but small pinpricks of light from inside of the room may show through due to the way that lift cords run through small holes in the blind's slats.
5. Dimout Roman blinds.
When they're fully closed, nobody will be able to see in; but if it is dark out and you have lights on inside, the blind/window may show up faintly, indicating that you have a light on. The lining fabric of roman blinds is sturdy and thick even when it's not a blackout fabric, making dimout Romans a shade more opaque than dimout rollers.
6. Dimout roller blinds.
Again in a dark outside/lights on inside situation, people outside might at worst be able to see vague shapes and movement behind the blind if you're close to it, and for many dimout roller blinds, just a faint, diffuse light and nothing more.
7. Dimout vertical blinds.
The same sort of visuals I mention above for dimout roller blinds apply here; along with the added opportunity for light to show or glimpses of inside to be revealed if the louvres are disturbed.
8. Day and night blinds.
These are comprised of alternating opaque and sheer stripes; with them aligned with privacy in mind, the view inside won't be clear, but in the dark and with the lights on inside, may show detail if someone was committed to seeing in!
Which blinds are best for privacy but still permit some natural light into the room?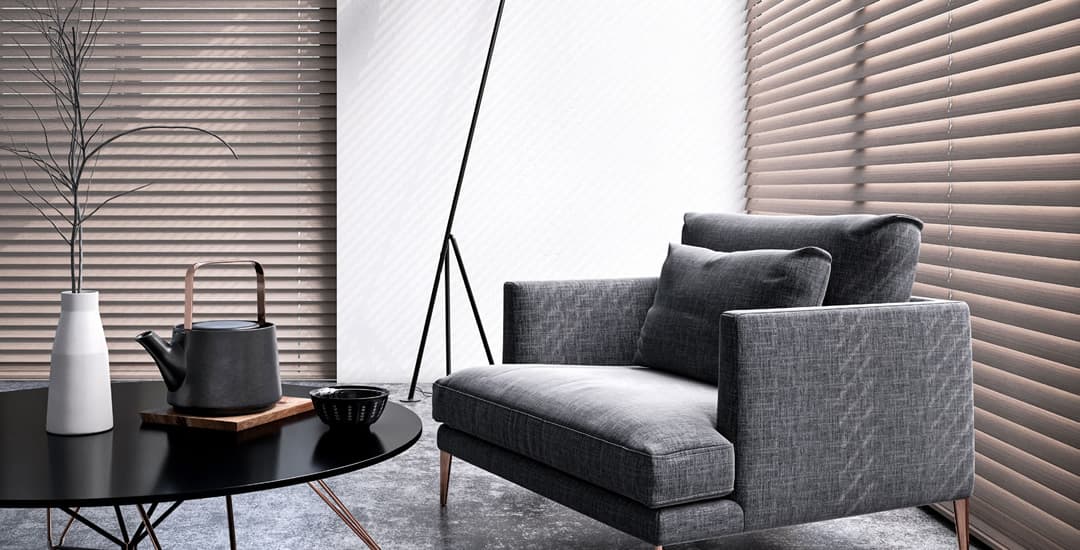 My ranking of which blinds are best for privacy is really based on how effective said blinds are at stopping outdoors know what's going on indoors, but what if you're looking for blinds that can help to prevent all but the most determined of nosy parkers without losing all of your natural light?
This is a rather different proposition! The first thing to bear in mind here is the time of day. In daytime when it is light out and darker inside, it will be harder for those on the cold side of the window to see in through any type of blind.
But at night or in the evening when it's dark out and you have lights on, what people can or could potentially see through blinds that filter light and privacy will be rather clearer, so bear this in mind.
This sort of thing may have implications depending on whether you want blinds to protect your privacy in a room you mainly use during the day (like a home office) or the evenings (like a bedroom) or both; like perhaps a lounge.
Blinds that offer you lots of options to control your privacy and enjoy the view/natural light are blinds that can be tilted, slanted, or otherwise adjusted to achieve the trade-off that suits you best in terms of retaining natural light but not a clear view in.
This means you can choose wood, faux-wood, or aluminium Venetian blinds (all of which have tiltable slats) vertical blinds (which have louvres you can tilt), or day and night blinds, which can be aligned in a virtually endless array of combinations of stripes to get the effect you want.
If you're looking for blinds that will protect your privacy during the day without blocking out the light, I would say that day and night blinds are perhaps your best bet; in light outside/darker inside conditions, they can provide you with the greatest amount of light and the clearest view out, while preventing those outside from seeing in.
How to hang blinds for maximum privacy
If you want to achieve total privacy with your blinds, preventing people outside from even being able to tell if you switch a light on inside; you need to pick a blind from the top of my list of which blinds are best for privacy, and also hang it with this in mind.
Unless you hang a set of blinds both inside of the window recess and another outside of it, a tiny amount of light may (but may not) be visible around the edges; but if, like most of us, one blind per window seems like it should be plenty, you will want to hang your blind outside of or over the window recess.
Blinds hung over the window recess and with a margin of at least 10cm over the wall on all four sides are those most likely to be impermeable to light leakage and so, offer the most privacy.