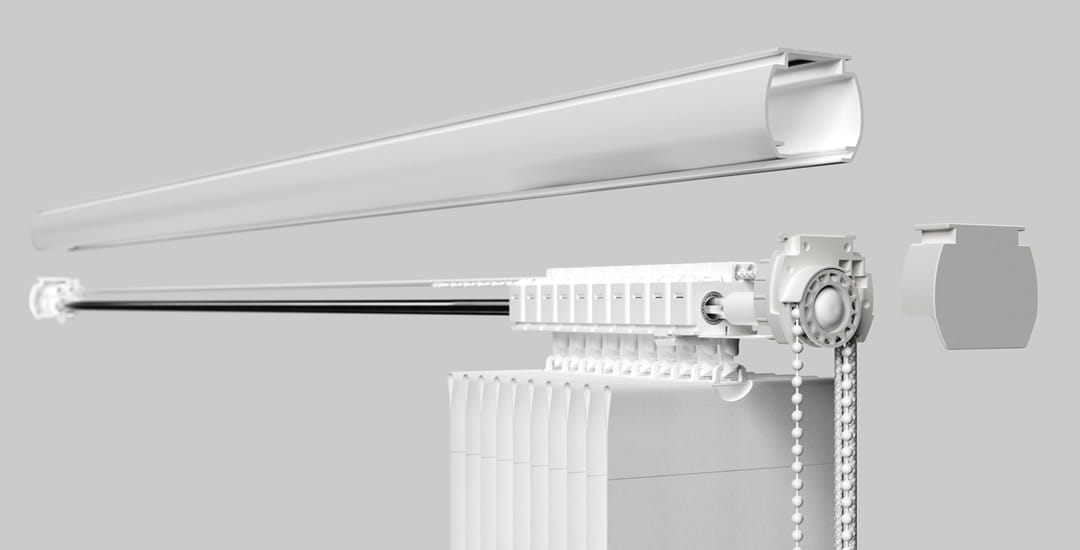 Vertical blinds are made of both synthetic and inorganic compounds; essentially, different types of plastics and metals! There are several materials that vertical blinds can be made from, depending on their intended use. These include polyester, PVC, and vinyl, as well as a couple of special coatings and treatments; and that's just for the fabric parts of the blind!
Vertical blinds are the type of blinds that are made of vertically-hanging louvres, held together at the top by a headrail that the louvres slide along by means of moving trucks, all of which are joined at the bottom of the blind by a connecting chain.
Vertical blinds are one of the most versatile types of blinds overall, and depending on the features or add-ons you choose your blind with, they're suitable for any room or application; most notably, they are the most suitable or sometimes, only choice of blinds for tall or large windows.
This blog post will tell you what vertical blinds are made from in every possible form that they're available in.
What are vertical blinds made from in their non-fabric areas?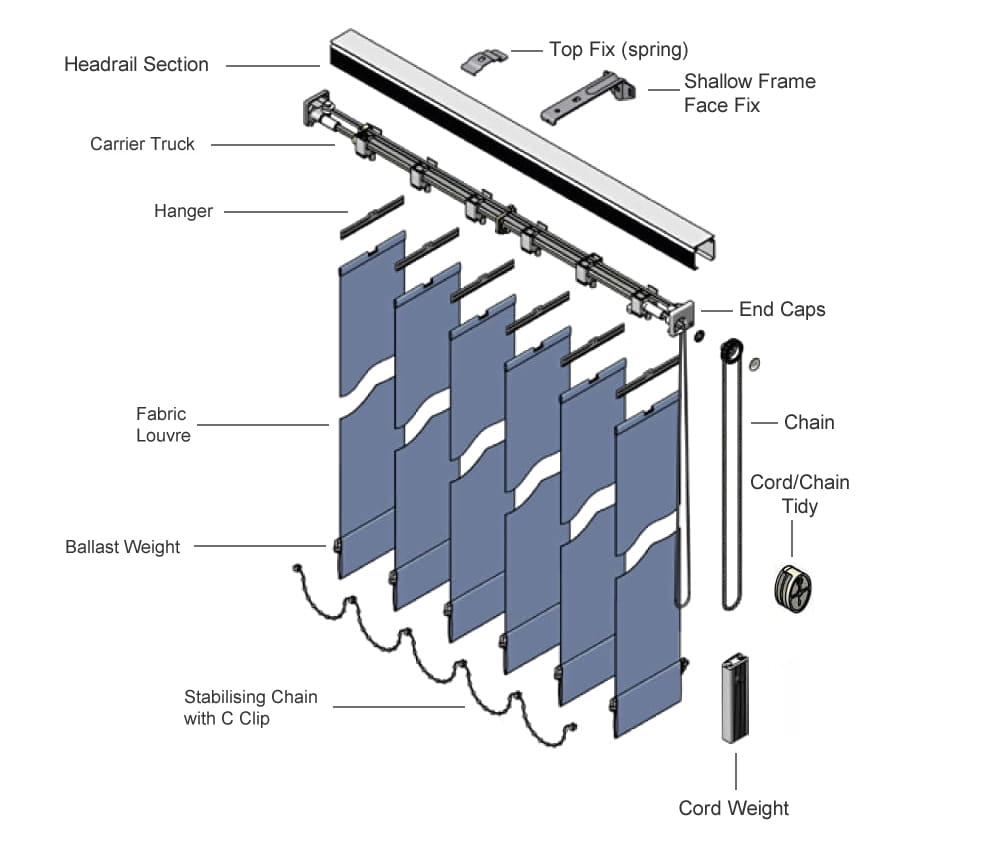 The headrail of a modern vertical blind is made of aluminium, with a powder coated finish that can be either matt or gloss. The blind's brackets are made from mild steel, which is zinc plated and then powder coated, usually in a white finish.
The hangers (hooks that connect the louvres to the headrail) for a vertical blind's louvres and the weights in the bottom of the louvres are all made of plastic, and the beaded chain that connects them all together at the bottom is made of polypropylene.
The same is true for for the blind's child safety control wand, which is used to tilt and rotate the louvres. The trucks that the louvres hang from and that allows them to slide along inside of the headrail are both made from nylon.
The control chain or cord for a vertical blind may be made of either plastic or chrome-effect nickel, in a beaded formation. We use the chrome effect option, as this hangs better and looks nicer too.
What are vertical blinds made from in their standard fabric option?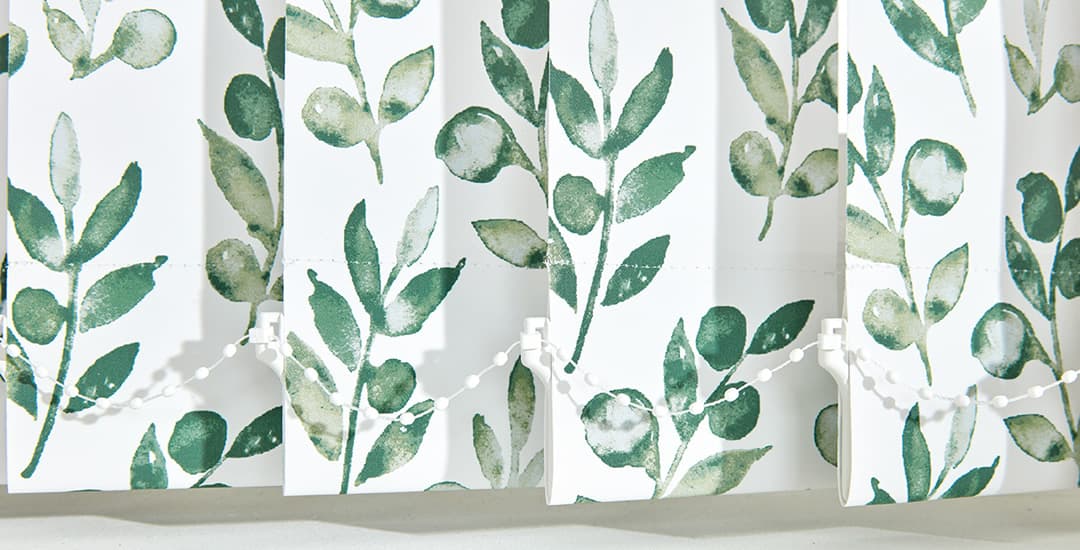 In terms of the fabric used to create the louvres of a vertical blind, this is polyester as standard, which is then treated with a starching agent to help the fabric to retain its drape and form.
What are vertical blinds made from in their waterproof variants?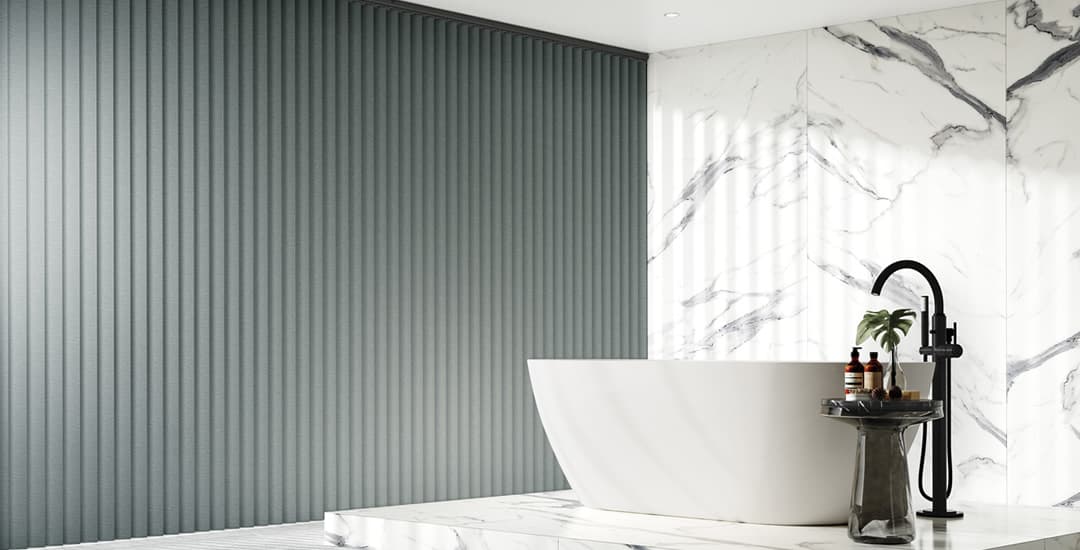 Waterproof vertical blinds are made from either vinyl or PVC; these fabrics have a natural/integral level of stiffness, as an external starch coatings might not stand up to long term or regular exposure to moisture!
What are blackout vertical blinds made of?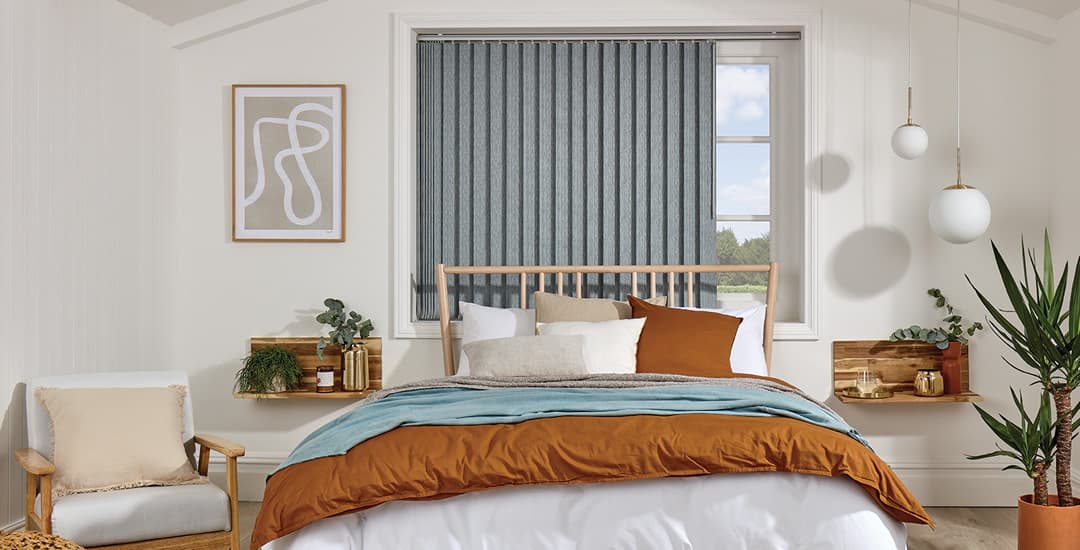 A blackout vertical blind's moving parts and fittings are exactly the same as those used for standard vertical blinds; even the fabric of their louvres is the same too, apart from the addition of a special coating applied to the back/street-facing side of the fabric to block 100% of light. This coating also helps to make blackout vertical blinds more thermally efficient.
Can vertical blinds be recycled?
Yes, but you'll probably need to break them down into their component parts and take them to your local recycling centre; they're not the sort of thing that you can put in with your household recycling bins in the plastics, metals and so on.
This might vary locally, but the various different component parts of vertical blinds are recyclable; but sadly, that doesn't necessarily mean that every local authority provides facilities for this.