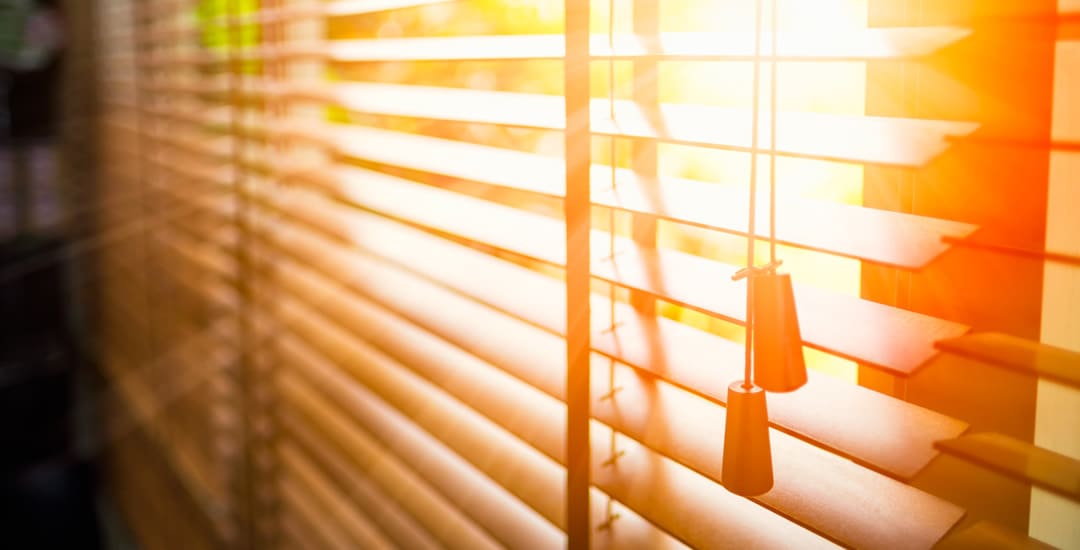 Here in the UK, we love nothing more than complaining about cold weather; apart from, perhaps, complaining about hot weather being worse. Weather-based moaning being something of a national hobby then, it's no wonder that as soon as we get our first couple of properly hot days of the year, my email inbox fills up with requests for information on how to use blinds to help to keep the inside of the home cool.
This being the case, I've decided to write this blog post in order to save me time spent writing multiple individual replies! This blog post will explain how to use blinds in summer to keep as much heat out as possible.
Do blinds keep a house cool?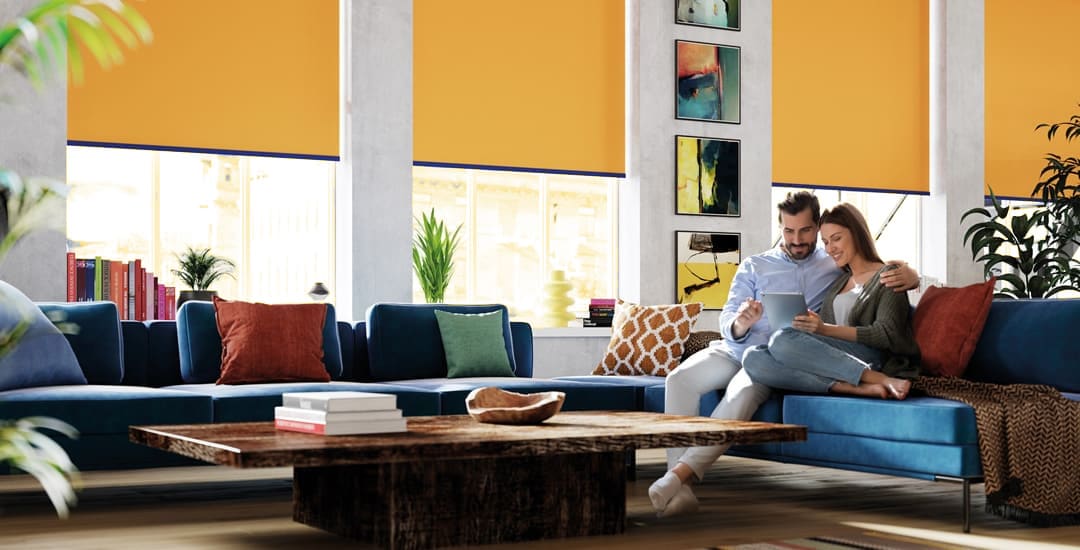 While window blinds can't do miracles, they can go some way towards keeping your house cool in summer. The "keeping" part is the key here; you need to use blinds in the right way and at the right time to prevent the room from getting any hotter than it needs to, as once the room is already uncomfortably hot, your blinds can't really help.
Why do blinds keep a house cool if used in a certain way? Basically, because all blinds are insulators to some degree, which means that they serve as a barrier to keep heat or cold in or out, depending on what you're facing and how you use the blinds.
Some blinds will only make a negligible difference to the insulation and so, temperature of a room, while some will be quite marked in terms of impact. Thermally insulating blinds, which also help to preserve heat in winter, are the most effective at this. Those aside, the thicker the material the blind is made of, the more effective it will be.
How to use blinds to keep your home cool in summer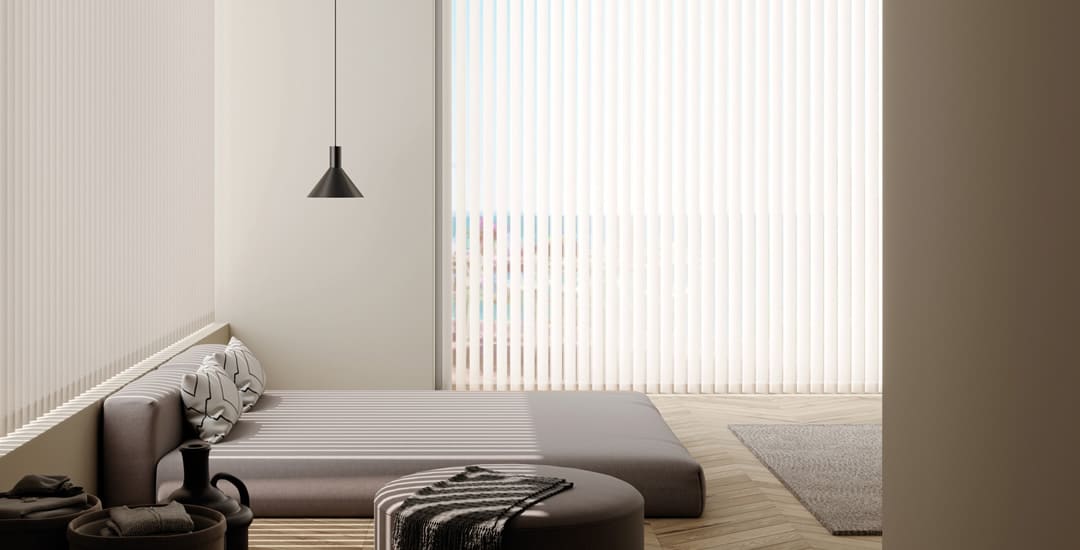 So, what to do then? How do you use blinds to keep the home cooler?
First up, as I mentioned earlier, you need to look at using blinds to keep the sun and heat out before the room in question has begun to overheat. You may also need to make changes in the middle of the day, as the sun moves around the house.
To keep the heat out with blinds, the blind needs to be closed; and for light-filtering blinds, they need to be closed fully and flush into one uniform piece.
In all rooms but particularly, the rooms that get the morning sun and that get hot early on in the day, open the windows; as long as this won't serve as an open invitation to the local burglar collective to clamber on in and make off with your telly! Open windows help to circulate the air, which is a good thing on hot days.
Then, close the blinds in the rooms that get hot early on; or, in all of your rooms if you prefer. At around midday and/or when the sun moves around to another side of the house and other rooms, you should look at closing the blinds in these other rooms if you didn't close them first thing, and also if you wish to, look at opening the blinds in the rooms that the sun has now moved on from.
As I say, you can simply have all of the blinds closed all day if you want to, and if you are out all day and the choice is open all day or closed all day without anyone there to adjust things, then closed is your best approach.
But if you are going to be in as the sun moves around the house and are willing to follow its progress, re-opening the blinds in the rooms that the sun has passed by will maximise the air circulation via your open windows, and let trapped heat from the warmer part of the day dissipate more quickly.
What blinds keep heat out most effectively, and how should I hang them?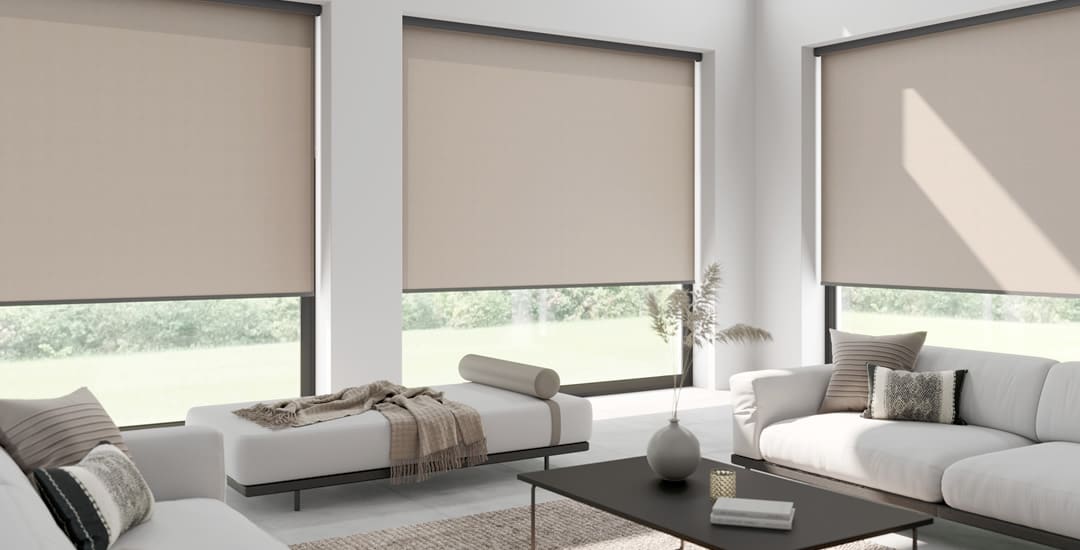 The closer your blinds are hung to the window itself, the better they will serve as an insulator in both summer and winter. This means that hanging your blinds inside of the window recess will help to keep your room cooler in summer than if you hang your blinds outside of the recess.
Also, the thicker the blind, the better it will insulate; thermally insulating blinds are the absolute best at this, which includes perfect fit blinds or honeycomb blinds, which are probably the most effective insulating blinds of all.
Faux-wood blinds and thick Roman blinds are good too; followed by real wooden blinds which are also great at insulating and keeping heat out in summer. Roller blinds (regular ones, as opposed to supersonic thermally insulating ones) come next, along with Venetian blinds.
Probably the least effective choice of blinds to keep rooms cool in summer are day and night blinds, and vertical blinds. Day and night blinds have a sheer strip for 50% of their material, which does very little on the insulation side of things, and which is probably obvious.
Vertical blinds, though? Vertical blinds can be made with a thermally insulating coating, which is very effective at keeping the heat in during the winter. However, if you follow my advice about keeping the windows behind your blinds open in summer while the blind itself is closed, any breeze you do get through the window will cause the louvres to sway and part, reducing their impact and effectiveness to a degree.