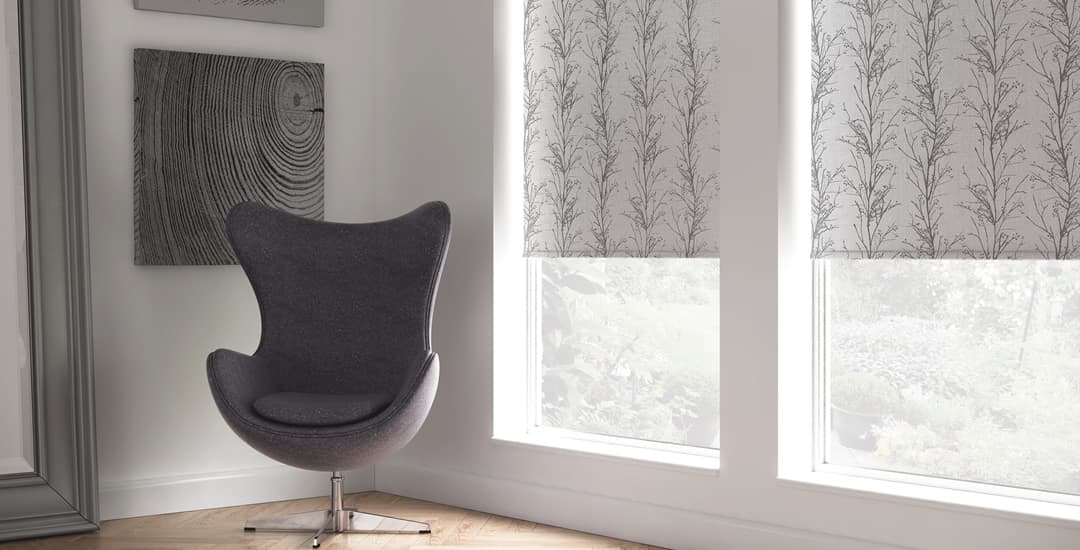 Which roller blind fabric will suit my room? This depends on what you want to achieve with the end result, and this is something that nobody else can (or rather, should) decide for you.
You're the one that has to live with it, and spending the next X-amount of years feeling a bit passive-aggressive about your blinds but telling yourself "its ok because Sharon says it looks good and she should know" is not something you should honestly aspire to.
That said, if you have to factor in the tastes of your other half and you're more minimalist while they're more maximalist, I can see why you might be coming to me for counselling and arbitration. While I'm in no way qualified to provide that, I've never let that stop me before, and I'm not about to back down from the challenge now.
On the other hand, if you didn't come here because you were looking for Polly to tell you what to do (disappointed ☹ ) but to get some pointers on the factors to consider when it comes to deciding which roller blind fabric will suit a room, this I can help you with too.
So, how do you choose blind fabric, and how do you match blinds to a room? I'll tell you what you need to know within this guide, and then you may consider yourself fully qualified to choose from all of the available roller blinds for sale online and in real life, without the need for any other grownup supervision.
Contents:
Which type of roller blind material will suit my room?
In terms of what it is actually made of, different roller blind materials suit different things; like moisture, humidity, or a pathological hatred of getting woken up by the sun.
If you Googled "which roller blind fabric will suit my room" and ended up here because you wanted a steer on the right materials for a specific challenge or application (like blocking the sun or not getting water stains on a bathroom blind) my other post on "which type of roller blind material will suit my room" is the train you want to catch.
What colour roller blind fabric will suit my room?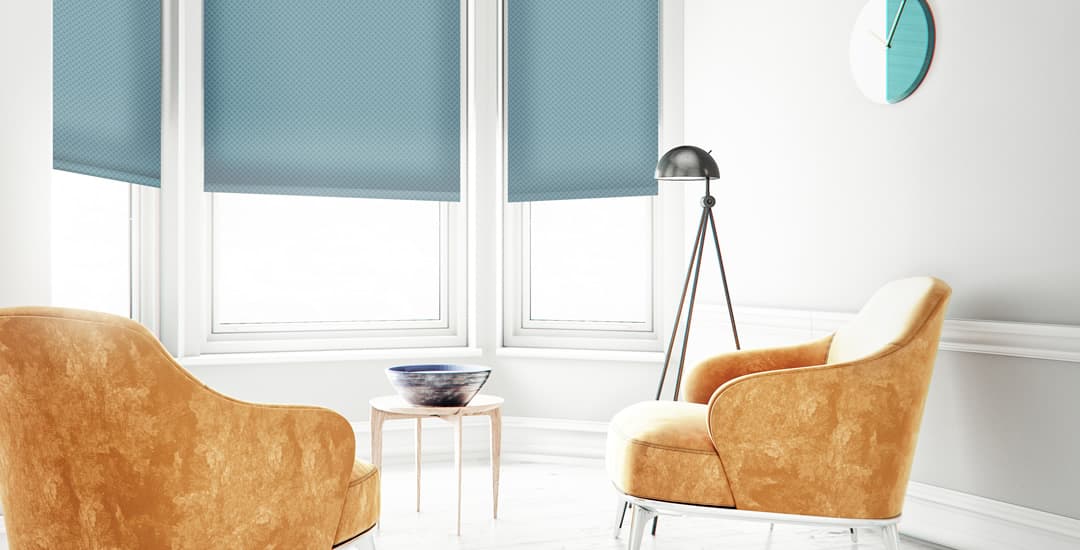 You could easily lose half a year to reading up on all of the different ways in which colour can affect your mood and create (or ruin) a theme and ambience. However, a lot of what is written about colour and that was touted as incontrovertible fact for decades is actually wrong; such as that blue automatically makes people feel cold.
Every main colour family (reds, blues, greens, yellows, and so on) come in a huge spectrum of individual colours and shades, and someone at Pantone literally gets paid a full-time income to make up names for them.
Some of these shades are cool, and some warm; which means that you can indeed have a cool red, or a warm blue, and don't let anyone tell you otherwise.
So with that out of the way, think first about the sort of mood and ambience you want the room to generate; is it a room where you want to wind down after work, build a blanket fort when you feel depressed, or get snuggly in with the cat?
Or is it a room where you'll want to do your best thinkings, maybe exercise (and even whether you do yoga or cardio may dictate your colour choices), or be able to follow a complex recipe (or Argos self-assembly instruction booklet)?
Without wishing to sound like the colours equivalent of one of those wine bores who can taste rainbows and unicorns in anything costing over a tenner and tears and sadness in anything below, a blind can be a big chunk of what draws the eye in a room, and so how you use the room and how you want it to feel has to be part of your blinds colour decision making process.
Warm shades are considered to encourage discussion and collaboration, as well as providing a sense of get-up-and go and energy; they're "doing" colours. Good for rooms you work in, create in, cook in, exercise in, or perhaps do your gaming in.
Cool shades are considered to be calming, relaxing, useful to clear the mind, and help you to wind down; which means this might be a good pick for rooms you use to switch off after work, settle down in with a book, or to create a chill environment, without making it "chilly."
Neutrals like white, cream, and beige are a universal fit. They're essentially a blank canvas, and so won't argue with whatever else the rest of the room does. That said, there are warm and cool shades of neutrals too, like beiges, creams, and greys.
Another factor to consider when choosing the colour for a roller blind is whether you want it to complement or blend with/match the wider theme of a room, or provide a contrast or "pop." A contrasting colour doesn't have to be or rather, shouldn't be jarring; and colours opposite each other on the colour wheel tend to pull this off well.
One point to note in terms of steering yourself away from a potential train wreck is that what tends to happen when a blind (or other design element) looks jarring or out of place is that the person choosing it actually didn't go far enough around the colour wheel, thinking that this was playing it safe.
Complementary colours work together, as do contrasting colours, and that in-between place between the two can seem like an uncontroversial choice if you're not sure what you're doing or aiming for.
But picking from here is apt to leave you with the kind of effect you get when you pair red with pink, or blue with green; when a peach tone would have been fine with either red or pink and a teal/aquamarine shade fine with blue or green, as would something from another few notches further away around the colour wheel again.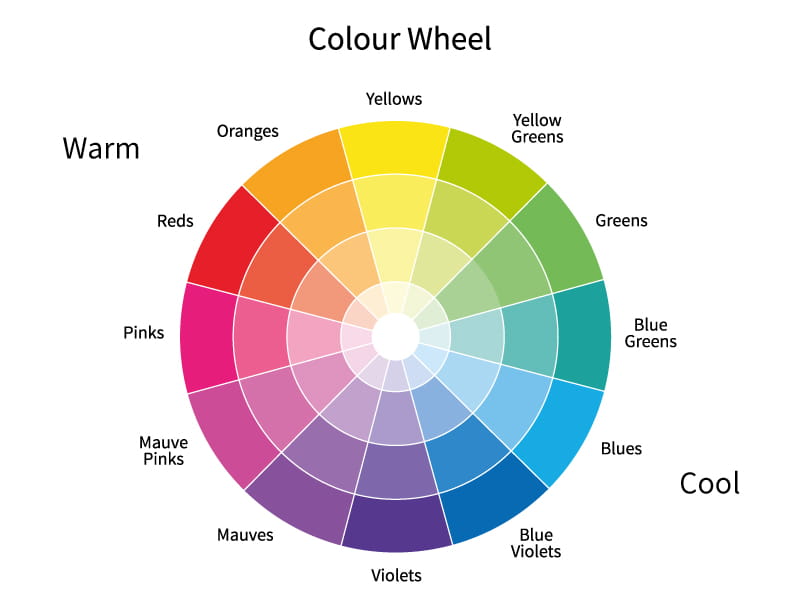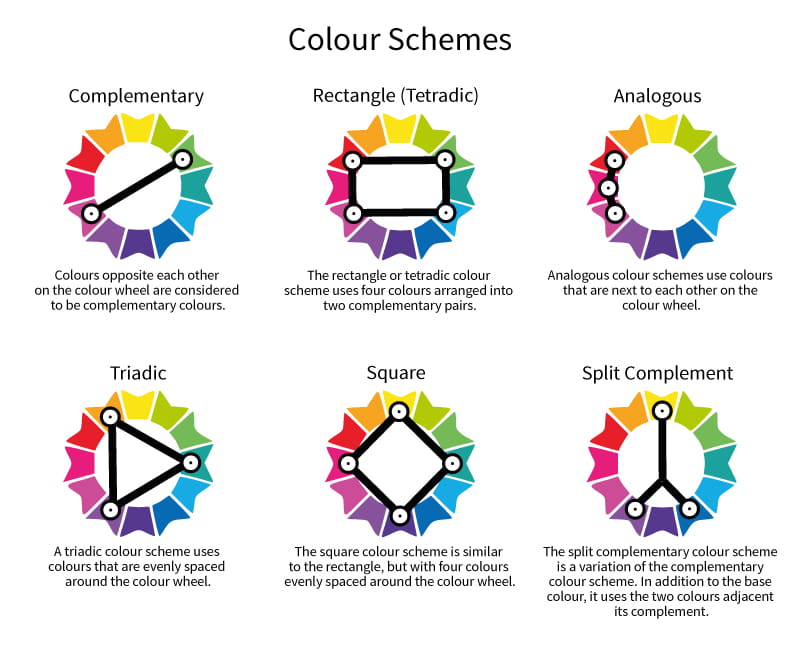 What type of roller blind pattern will suit my room?
When it comes to roller blind patterns, the choice is almost limitless to the point that it can feel a bit daunting and as if there's almost too much choice. If you start your search for a roller blind pattern by simply browsing to see what's out there, you're almost certainly going to start feeling out of your depth sooner rather than later.
A good idea then before you start looking at patterned roller blinds for sale, or to circle back to when you've begun to get a feel for what's out there, is to shortlist what you're looking for before you go shopping based on a few key points.
First up, think about the colour or colour groupings you want in your pattern, which can narrow things down considerably.
Next, the broad feeling or style: ie., contemporary, retro, traditional, shabby chic, country cottage, futuristic. That kind of thing.
If you have thoughts on what's involved in the pattern, you can factor this in next; ie., florals, nature, abstract shapes and so on. It's a good idea to leave this stage until after you've put a name to your style, as something like, say, florals comprise a big section on most blinds websites, and will encompass both designs that are cutting-edge modern and those that were already being referred to as "classical" when your nan was a girl.
Finally, the size of the pattern or print itself is integral to the end effect, and this is something that many people overlook. If your blind is pretty small and the pattern large or bold, the impact or intended impression it should make will get lost. A big print on an equally big window can also overpower a smaller room too. On the flipside, a pattern that is subtle or small will tend to get lost in the background in a big room, giving just the impression of the overall colour the pattern creates.
If you want your blind to add a bit of depth and interest and make a statement but you're fighting for visual real estate, checks and stripes are a universally good choice that won't overpower nor get lost in any room, but will still remain distinctive.
Will a statement or feature roller blind suit my room?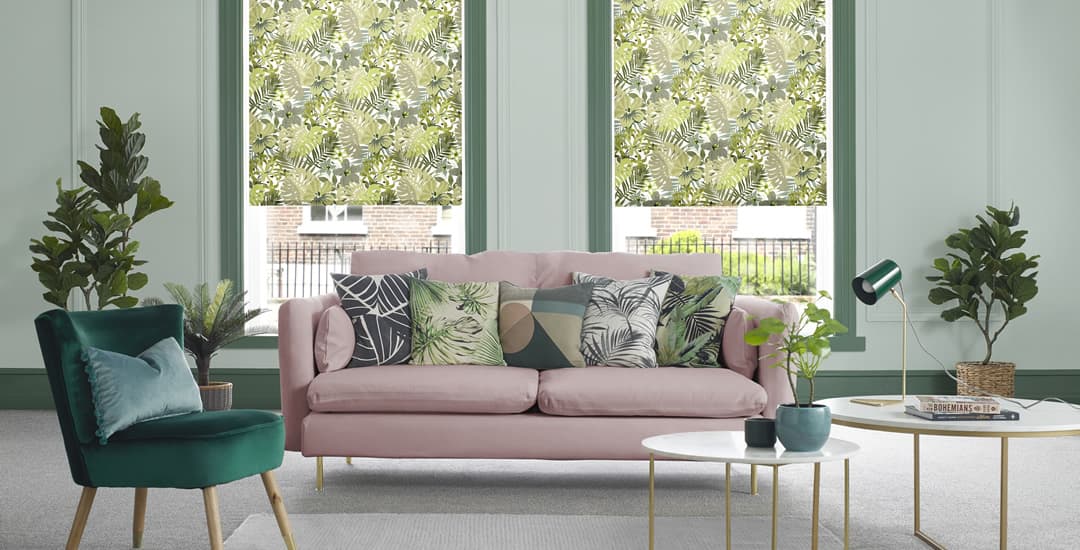 A blind can also be a feature in its own right too, and serve as a focal point in just the same way that the TV, a fish tank, or a large piece of art can. A feature blind would generally be one with a fairly bold, large pattern, or a contrasting colour to the rest of the room, and which is either deep, bold, bright, or otherwise distinctive.
Statement blinds or feature blinds are popular regardless of their buyer's home ownership status, but they're a particularly great pick to make the place feel like yours if you're renting your home.
This is because they balance the contradictory challenges of putting your own stamp on the place and making it really feel like yours, whilst also not making any major changes to the property that will be hard to undo when you leave, or that involve you investing a lot of your own money in improving someone else's asset.
Look before you leap
Finally, this is probably self-evident, but just in case you are the type that likes to run with scissors, I'm going to say it out loud anyway: Before you commit a potentially significant chunk of funds and emotional investment into buying a new roller blind, get fabric samples of the roller blind fabrics on your shortlist first.
Colours and even patterns and effects can look vastly different on your laptop or phone screen than when taking up six square feet or more of one side of your room. Much as you wouldn't paint a room a new colour without testing the shade out first (I know, some of you would but again, running with scissors) the same principle applies here.
Any reputable blinds company will be more than happy to send you as many free samples of different blinds fabrics as you want; because they know people probably aren't collecting roller blind fabric samples in order to avoid paying for crafting supplies, and that demonstrating the quality of their wares directly helps to incentivise sales.
English Blinds (that's me, us, we are they) will send you as many roller blind fabric samples as you care to request, with no raised eyebrows, no obligation, no addition of your details to a marketing mailing list, and no postage cost either.
We will also, by the way, ensure that the sample of any pattern or design we send is large enough to show the full extent of the pattern and all of the colours involved, so that you can really make a properly informed decision on which roller blind fabric will suit your room.
Just click on the link on the relevant blind/fabric page to add a sample to your basket, and we'll do the rest. If you have any queries first, let me know!