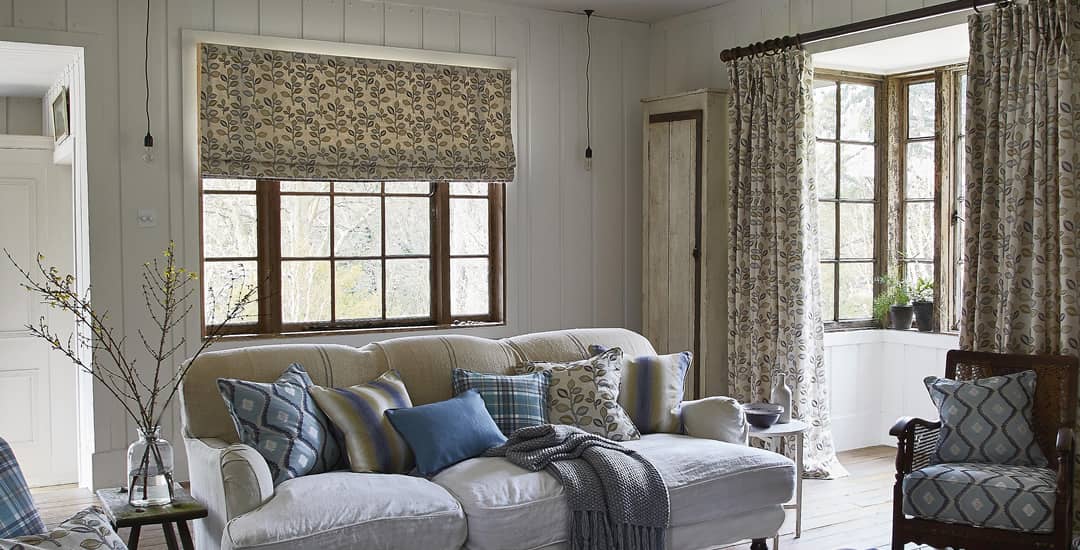 How long do Roman blinds last? Theoretically for many years and generally well north of a decade for good quality made-to-measure offerings. As Roman blinds are thought by most people to be a luxurious/premium product, they tend to be the most prestigious offerings within any retailer's range of blinds for sale; however, the calibre of any given range itself can be hugely variable too!
The quality of a Roman blind dictates loads of things from how good it looks to how long it will last, and both of these things tend to be swayed in large part by whether the blind is made-to-measure by professionals using premium materials, or readymade for budget high street retailers that operate under the principle of "stack 'em high, sell 'em cheap."
Here at English Blinds, we make and sell made-to-measure Roman blinds only, but please believe me when I say that I'm not just dissing readymades and being rude about those serving a different sector of the market for the sake of it.
To prove it, the rest of this blog will be dedicated to covering how long should Roman blinds last and why, and the factors that contribute towards this, both generally and when it comes to made-to-measure versus readymade blinds respectively.
How long do Roman blinds last if they're made to measure?
Made-to-measure blinds (in general, not just ours) are handmade, and crafted to a higher standard, using far better fabrics, fittings, and materials than readymade Roman blinds, all of which means they should last for far longer.
Realistically, you can expect made-to-measure Roman blinds to last anywhere from 12-15 years as long as they're used appropriately; and those replaced sooner than this tend to be filed in the bin because their owners fell out of love with their style or wanted to update/redecorate rather than because of anything the blind did to offend their sensibilities.
How long should Roman blinds last if they're readymade?
A far shorter time span, and I'm not just saying that to sell you one of ours! Mass-produced readymade Roman blinds can last up to around 5 years if they're operated with care and properly looked after; sometimes less.
This means that over the long run, readymade Roman blinds are cheaper in terms of initial outlay, but more costly in terms of total amount of cash paid to cover your windows for a decade or longer.
The exception here would be if you like to redecorate or get new blinds/window coverings every couple of years anyway, in which case, readymades will be fine, and cost you less than investing in a new set of made-to-measure Roman blinds each time, only to dispose of them a couple of years down the line.
How long do Roman blinds last in specific rooms?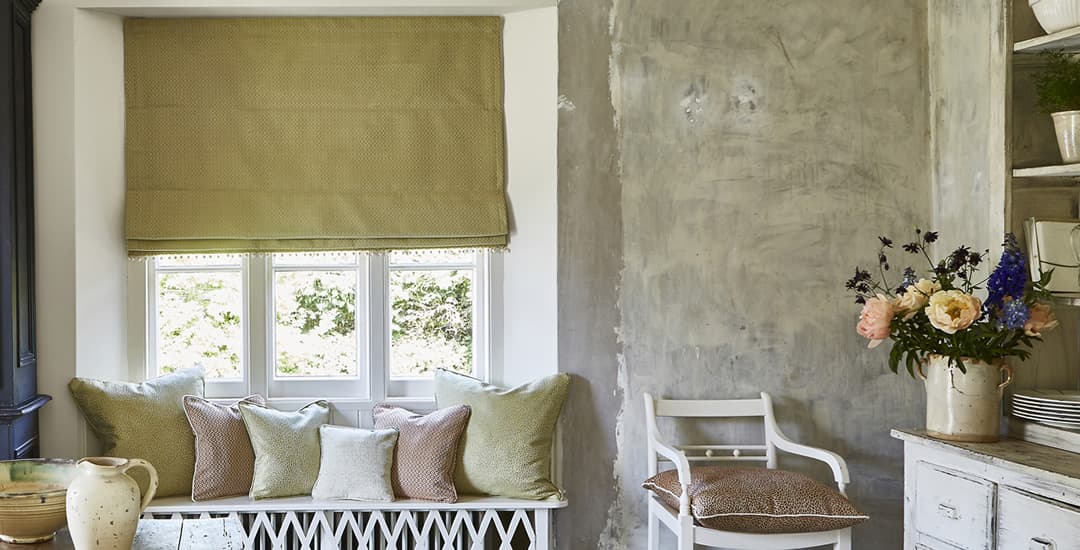 Roman blinds are made of soft fabrics that aren't designed to have regular contact with water, nor to be hung in damp or humid rooms. This means that a Roman blind in a kitchen or bathroom (other than one that is very well ventilated and with the blind a long way from sources of water or humidity) will tend to grow mould or mildew, begin to smell funky, and/or suffer from fabric staining, discolouration, and general damage over time.
This will in turn then shorten the lifespan of your blind due to both the cosmetic and potentially functional implications of this, possibly by some years.
Roman blinds in regular rooms like bedrooms, home offices, living rooms, and dining rooms should all last for the sort of timeframes mentioned above, being 12-15 years for made-to-measure and up to around 5 years for readymade.
Are Roman blinds durable?
Are Roman blinds durable? This again depends on things like the quality and workmanship at the outset, as well as how well they're cared for and how much respect is paid to them when in operation! Roman blinds should not be considered "flimsy," albeit the shorter lifespan of readymades somewhat contradicts this; day-to-day operation though, should not result in rapid deterioration or failure of blinds.
The best way to prolong the life of Roman blinds is actually just to clean them regularly, and in the appropriate way for the fabric they're made of, which can be variable. This generally just means a quick dusting every couple of weeks, and spot-cleaning if needed in the interim.
Roman blinds can also be professionally cleaned/dry cleaned, which you might want to consider every couple of years as part of their general maintenance, or if they do get particularly soiled or start to smell of something annoying. This latter can happen over time in dining rooms if you eat a lot of aromatic cuisine or fried foods!
We do advise not to leave Roman blinds up for weeks on end without operating them, as this will cause dust to collect in the folds; just lower them and dust them off every now and then if you do tend to leave them in situ for long periods of time.
It's also important to ensure your blinds are fitted and operated correctly; anything that's stiff, that sticks, or catches or rubs should be addressed, and will usually be an easy fix, but if left, may damage your blind over time.
Also, and this should probably go without saying, but try to prevent your kids, grandkids, other small sticky types, and pets (lookin' at you there, cats) from playing with or messing about with your Roman blinds too if you want them to live a full and happy life!